Exclusive
Tom Sneddon, Prosecutor Who Unsuccessfully Pursued Michael Jackson For Decades, Dies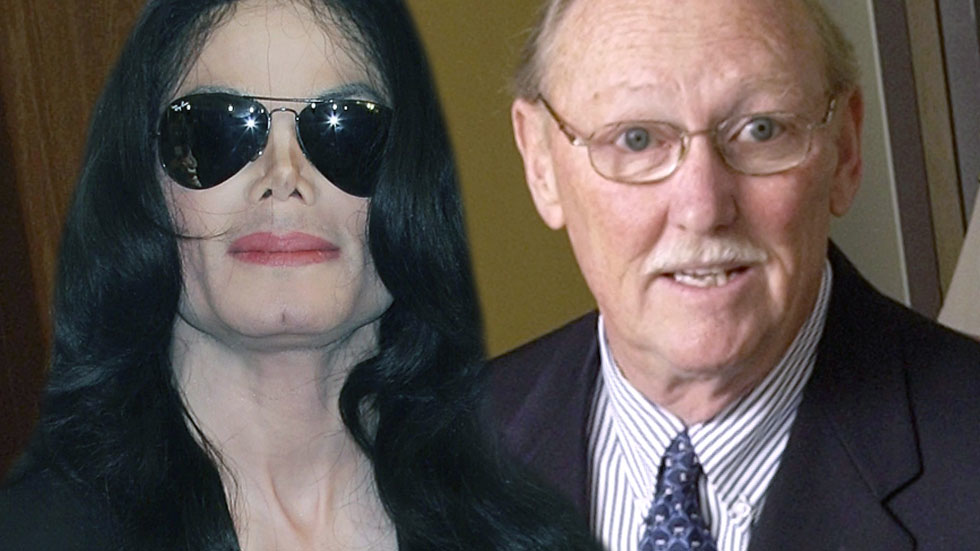 Tom Sneddon, the prosecutor who haunted Michael Jackson for years and spent millions to unsuccessfully prosecute the pop icon on child molestation charges, died in a Santa Barbara, California, hospital Saturday.
Cottage Hospital nursing supervisor Wanda Johnson confirmed Sneddon's death to RadarOnline.com, but she would not release any other details of his death.
Sneddon, 73, was the Santa Barbara County district attorney while Jackson was living at his infamous Neverland estate. He supervised the November 18, 2003, raid by 60 Santa Barbara County sheriff's deputies in a search for evidence in the child molestation case that was later tried in nearby Santa Maria, California.
Article continues below advertisement
A Santa Barbara County jury acquitted Jackson on all 10 counts, which was a major embarrassment to Sneddon and his team of prosecutors. It is estimated they spent more than $3 million prosecuting Jackson, including sending a team of investigators to the Philippines to interview a couple that managed Jackson's ranch.
Sneddon's prosecution of Jackson began in 1993 but ended with no criminal charges after the family of Jordan Chandler reached a large civil settlement with Jackson.
The prosecution of Jackson culminated in defeat for Sneddon in 2005 when a jury returned not guilty verdicts against Jackson on 10 felonies and four misdemeanor charges relating to sexual abuse accusation made by the family of Gavin Arvizo.
Jackson abandoned Neverland after the trial, vowing never to return to Santa Barbara County.
Sneddon retired as the district attorney in 2010.