Exclusive
Case Dismissed? Attorneys For Michael Jackson's Estate Ask Judge To Throw Out Molestation Claim From James Safechuck — Find Out Why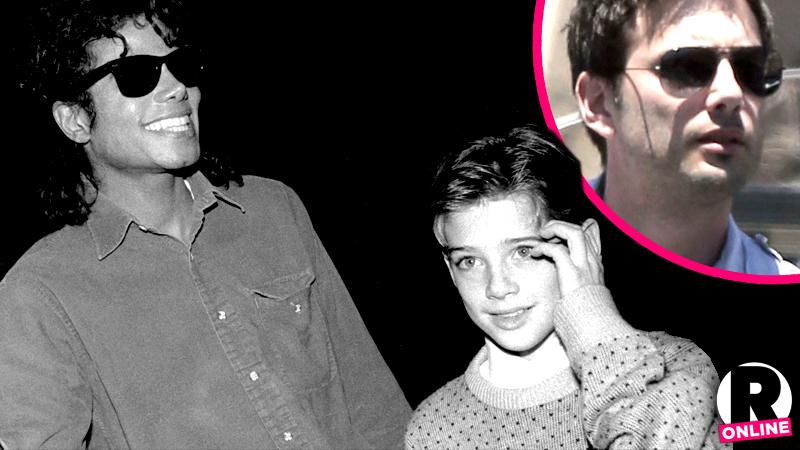 Lawyers for Michael Jackson's Estate have formally asked a judge to dismiss claims from a second alleged molestation victim, James Safechuck, because it was filed almost five years after the pop singer's death, RadarOnline.com is exclusively reporting.
"Safechuck's petition must be denied because any claim would be barred by the one year death statute of limitations. The Petition was not filed until May 9, 2014, almost five years after Michael's death," court documents obtained by RadarOnline.com state.
Article continues below advertisement
Safechuck filed a creditor's claim against Michael Jackson's Estate, affixing his name to the suit filed by Australian choreographer Wade Robson a year ago.
Safechuck had worked with Jackson in a 1987 Pepsi commercial, and in the creditor's claim, he alleged he was groomed, and sexually molested by Michael Jackson for five years, beginning when he was 10 years old.
Lawyers for the Estate, also point out in the documents, that unlike Robson, who claimed he didn't recall being allegedly molested by the late singer, Safechuck alleges "He became concerned about having pedophilic urges when his son was born and that he was prescribed Xanax during his wife's pregnancy in 2010. He allegedly did not connect these anxieties to the alleged abuse in 2010, however. Rather, Safechuck claims when he learned about Robson's lawsuit after May 1, 2013, he thought for the first time he might need help. Safechuck started meeting with a psychiatrist on May 20, 2013, and began discussing the alleged abuse during the treatment."
Safechuck also retained Robson's lawyer for legal representation.
During the 2005 criminal proceedings, in which Jackson was found not guilty, one manager of the "Heal The World" singer's Neverland estate testified he'd seen Jackson and Safechuck in a jacuzzi, at which time the "Will You Be There" singer had his hands "down the front of Jimmy's underpants and was manipulating the boy's genitalia."
A maid said in the same proceedings that she'd seen Safechuck and the "Billie Jean" singer in bed together, with nothing on from the waist up.
Ron Zonen, the prosecutor in Jackson's 2005 trial in Santa Barbara, said he believes the men that have stepped forward to accuse the "Money" singer posthumously represent just the tip of the iceberg in the potential pool of victims.
A hearing has been scheduled for November 19, 2014.