Exclusive
Authorities: There's Never Been Evidence Michael Jackson Was A Pedophile!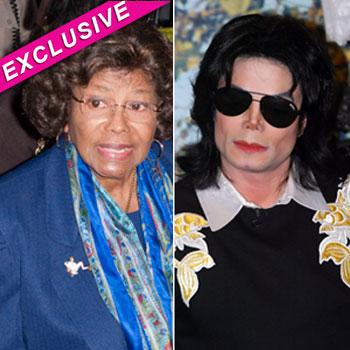 Radar Legal Editor
With Katherine Jackson ratcheting up the debate about her son Michael Jackson's relationship with children by saying he was no child molester, a well-placed government source tells RadarOnline she's right.
"The Los Angeles Department of Children and Family Services absolutely agrees with Katherine that her son never molested any child in cases the department investigated," a source told RadarOnline.
Article continues below advertisement
Michael Jackson was investigated by DCFS on and off for at least 10 years. The department undertook a first extensive investigation of allegations made by an underage accuser in 1993.
"Michael was fully cooperative during all of his interactions with DCFS," the source said. "Michael was interviewed for hours without his lawyer. He held nothing back. He couldn't understand why these allegations were being made against him. DCFS cleared him on any wrongdoing in ALL investigations.
"Did Michael put himself in precarious situations that most normal people wouldn't? Absolutely . . . The questioning was very, very hard on Michael, he just couldn't fathom that anyone could accuse him of being a child molester."
Another accuser, in 2005, "had absolutely no credibility," the source said. "There were differing accounts of what happened from the accuser and his family members."
Los Angeles' DCFS also investigated claims of abuse last year involving Michael Jackson's three children. Michael's nephew, Jaafar, allegedly used a stun gun on Michael's son, Blanket. After an extensive investigation, DCFS again took no action in the 2010 stun gun incident.
Article continues below advertisement