Eau de Joe: Michael Jackson's Dad Hawking New Fragrance, Booze And Ice Cream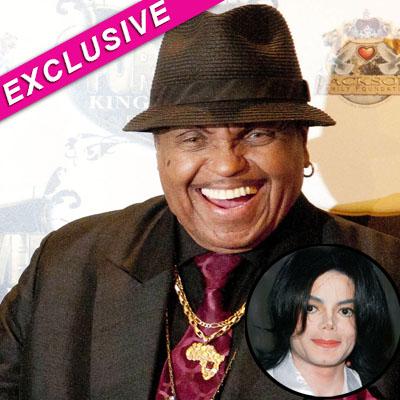 Michael Jackson's dad, Joe Jackson, is going to the Cannes Film Festival next month to hawk a fragrance bearing the Jackson name, RadarOnline.com has learned.
What's more, the singing family's patriarch will also be selling Jackson champagne and vodka at the event -- this, as the involuntary manslaughter trial of the man accused of killing his son, Dr. Conrad Murray, will be under way.
Article continues below advertisement
The perfume that Joe Jackson, 82, will be debuting is called Jackson Legend: Timeless from Neverland. It's supposed to come in three bottles, including the Jackson Tribute for men, the Jackson Legend for women and the Jackson Legacy.
Separately, Jackson already announced plans for a yet-to-be-named ice cream bar.
Sources close to his dead son's estate, meanwhile, are watching the elderly man's moves.