Exclusive
Twisting Reality? Leah Messer's Family Blames MTV For Drug Scandal: 'They Made Her Look Bad'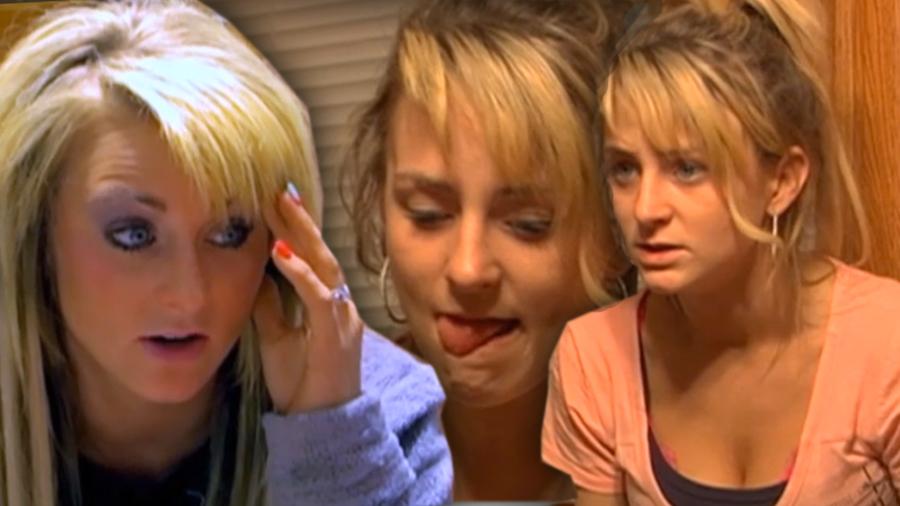 For months, rumors have swirled that Leah Messer has been abusing drugs— and the former Teen Mom 2 star's family believes MTV is responsible for trashing her once squeaky-clean reputation.
RadarOnline.com has exclusively learned that Messer's loved ones think the network played up her admitted prescription pill use for ratings, filming the mother of three crying about feeling like a "druggie" and falling asleep during a conversation with her disabled child's doctor.
Article continues below advertisement
A source admits Messer was going through "a dark time" in late 2013.
After 4-year-old Ali was diagnosed with a rare form of muscular dystrophy, "Leah was a total zombie. She was so upset and nervous," an insider close to the stay-at-home mom, 22, tells RadarOnline.com. "In order to calm her nerves, she was prescribed anti-anxiety pills by a doctor."
Leah's strange behavior "was a normal side effect of the pills," the source insists. "It took a few days for her body to adjust to the medication. She was clearly not herself."
Husband Jeremy Calvert, 25, "told off a cameraman for filming her in such a state," the insider says. "He didn't think it was right."
"They knew the extreme stress she was going through. They took advantage of her during a difficult period."
Now, the source assures, Messer has adjusted her meds and is feeling stable.
Despite RadarOnline.com's exclusive report this summer that Messer abuses dangerous painkillers, the insider insists she pops powerful narcotics like Lortab only because she's in constant pain from a botched epidural while delivering daughter Adalynn in February 2013.
"People don't know how much she suffers every day," the insider says.
These days, the emotional pain may be worse than any physical discomfort. As RadarOnline.com exclusively reported, Calvert has secretly been sending steamy texts to hot single mom Brittany Musick, 27, swearing that his marriage has ended. Messer is also fighting ex husband Corey Simms, 25, for custody of their twins Ali and Aleeah.