Teen Mom 2's Leah Messer Reveals Daughter Has Muscular Dystrophy, Family 'Extremely Close' In Support Of 4-Year-Old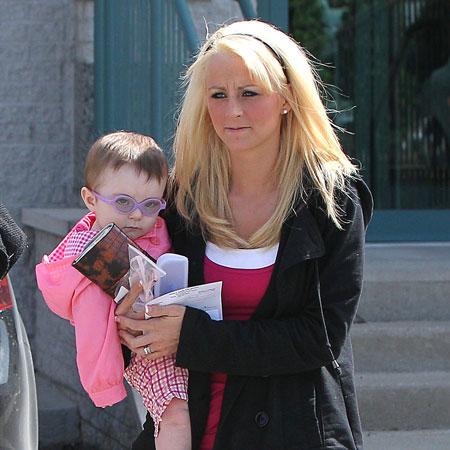 Article continues below advertisement
"The bigger she gets and the more weight she gains, the harder it'll be for her muscles to carry the weight," the MTV star said, adding that the family is "scared," but determined to do everything it can to "make sure Ali has the life that she needs.
"We always pushed for answers -- we never gave up, and we never will. We'll do everything we can to."
As previously reported, a source told us in Aug. 2013 that "things went from bad to worse with Ali and it turns out that she could have to be in a wheelchair soon," adding the family was planning on moving into a more handicap-accessible home.
"They are also planning on getting a place that allows horses," the source said, "because that will be part of Ali's therapy."
Teen Mom 2 returns to MTV Thursday at 10/9c.