Jerry Lewis Will Not Host The Labor Day MDA Telethon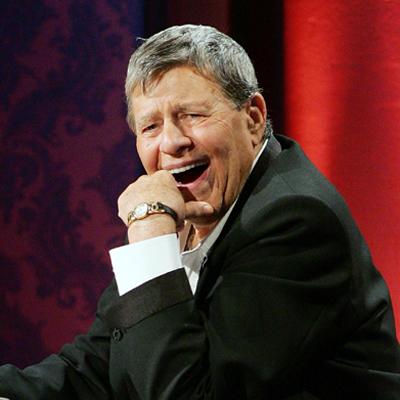 In a surprising move, Jerry Lewis will not be hosting this year's Labor Day Muscular Dystrophy Association Telethon.
Lewis, 85, -- who's hosted the annual telethon for a staggering 45-years -- will not even appear on the program.
The legendary actor/comedian said in May that he would appear on the annual telethon one final time and end it, as always, with his rendition of You'll Never Walk Alone, from the musical Carousel. (The song is the official theme of the MDA).
Article continues below advertisement
But since Lewis' statement, something apparently changed.
On Wednesday, the MDA announced that Lewis would not appear on the show after all.
"Jerry Lewis is a world-class humanitarian and we're forever grateful to him for his more than half century of generous service to MDA," MDA Chairman of the Board of Directors, R. Rodney Howell, M.D., said in a statement.
"We will not be replacing him as MDA national chairman, and he will not be appearing on the Telethon."
The MDA did not provide a further explanation as to why Lewis would not be hosting this year's program.
Lewis -- who has starred in more than 40 films -- first hosted the telethon in 1966.
In 2009, he was awarded an honorary Oscar ( the Jean Hersholt Humanitarian Award ) in recognition of his charitable work.
(This year, Oprah Winfrey is being given the same award).
RELATED STORIES:
Jenny McCarthy And Jason Toohey Reunite For Lingerie Basketball