Sorry, Leah! 'Teen Mom' Leah Messer's Ex-Husband Marries Again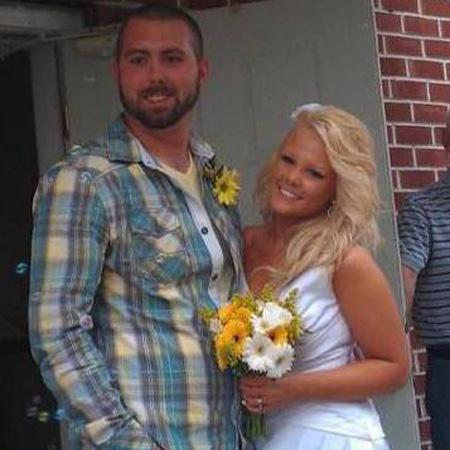 Leah Messer couldn't make it work with her ex-husband Corey Simms, but that didn't mean the Corey was doomed to a life on unhappiness.
The Teen Mom 2 star took a new bride, Miranda Peterson, on June 7!
"Today in just a few hours, @CoreySimms2 and I will be joined in marriage." Corey's new wife tweeted shortly before the ceremony. "Happiest and most blessed day of my life. I love you handsome :)"
"@mirandabridget can't wait to see your pretty self in a few hours," Corey responded.
Article continues below advertisement
The couple also posted a ton of pictures of their wedding on their official Facebook page.
Of course, it wouldn't have been a West Virginia wedding if Corey didn't wear jeans to his big day while the bride was dressed up in a beautiful, white gown or the couple hadn't written all over Corey's truck, informing the world that they were "Just Married!"
Corey, 23, officially divorced Leah, 21, who is the mother of his 3-yead-old twin daughters — Aliannah and Aleeah — in June 2011. He then started dating Miranda, a 22-year-old police officer for the Mason County Sheriff's Department in Point Pleasant, W.V., in 2012.
Corey and Miranda got engaged in December 2012.
While Leah has yet to say anything on her social media about her ex-husband's wedding, she did take to Facebook to congratulate Corey on his engagement back in December.
"She's wonderful to my daughters, and that makes me adore & respect her," Leah posted on Dec. 2, 2012. "As Coreys soon to be wife, and Ali and Aleeahs step Mom!"
This wedding comes just in time as the cast of Teen Mom 2 begins to film for an all-new season 5.