Exclusive
It's Really Over! Leah's Husband Jeremy Tells Hot New Girl He's Single & Ready To Mingle: Read Their Secret Steamy Messages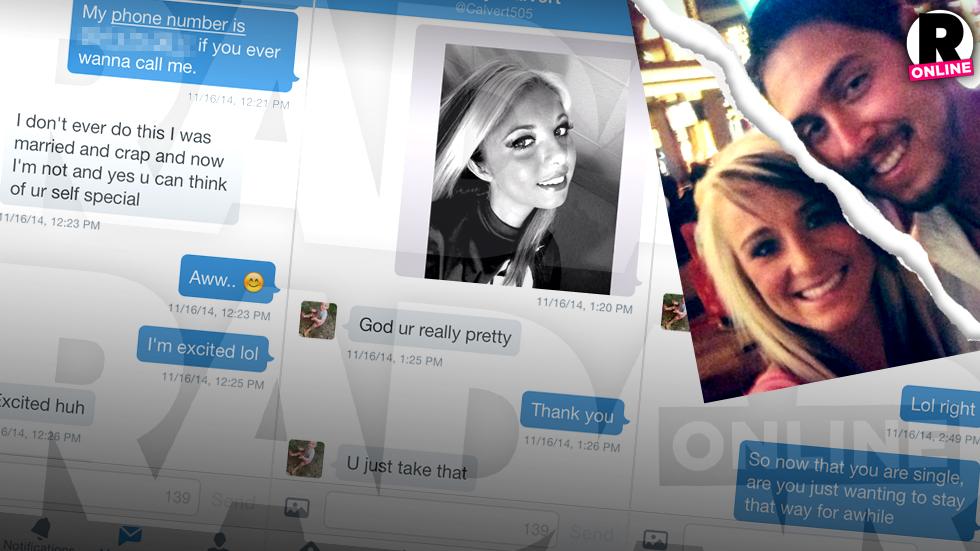 Leah Messer may be reassuring fans that she's still married to Jeremy Calvert, but her husband of more than two years is telling a beautiful single mom a totally different story. RadarOnline.com can exclusively reveal that the pipeline engineer, 25, has been messaging West Virginia-bred beauty Brittany Musick, 27, for the past three weeks, claiming he's no longer married to the Teen Mom 2 starlet, 22, and on the prowl for a new girl. A friend of Musick provided RadarOnline.com with the secret Twitter direct messages (exchanged before he deleted his account in late November) and texts about planning a steamy tryst. When approached by RadarOnline.com for comment, Musick said she was "shocked" to learn about the MTV star's divorce. "I said 'The way Leah talks on Twitter, it seems as if ya'll are still together.' But he said 'No, it's not true.'"
Article continues below advertisement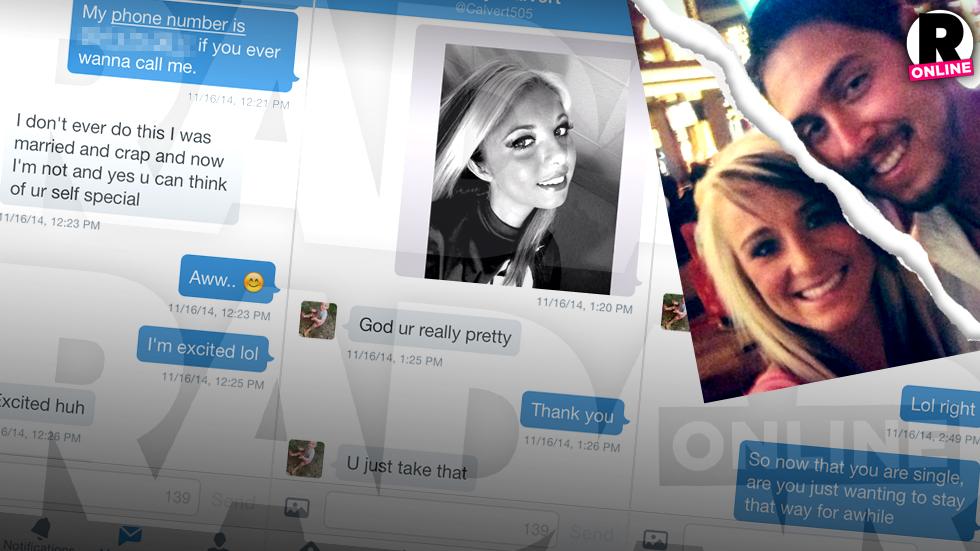 As RadarOnline.com previously reported, Teen Mom 2 super-fan Musick asked Calvert to follow her on Twitter on November 13. He soon followed, and then immediately direct messaged her for a private chat.
Article continues below advertisement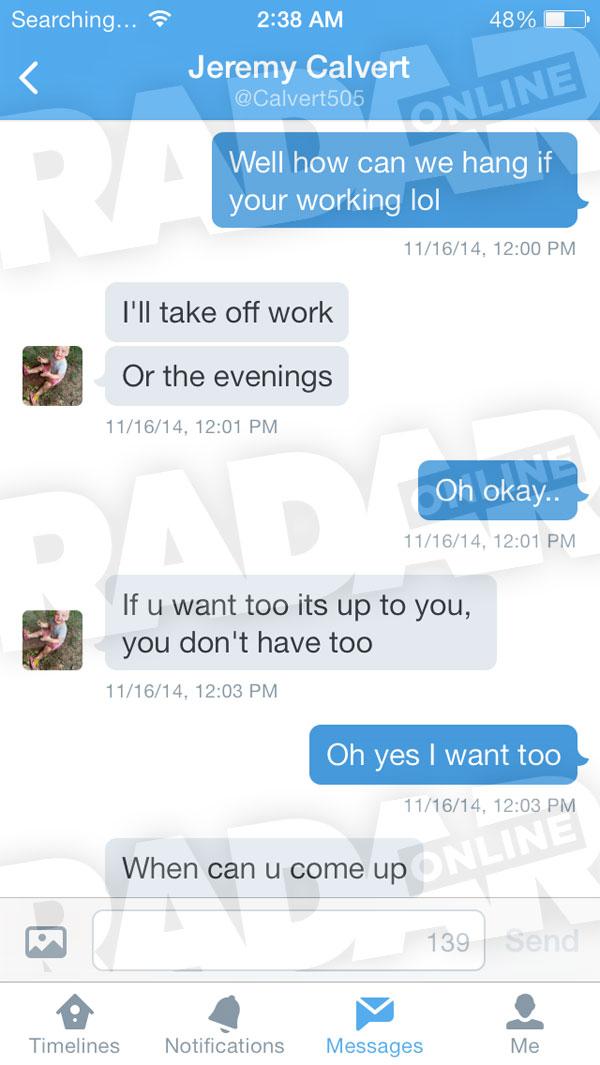 Three days later, Calvert— who publicly accused Messer of cheating with troubled ex Robbie Kidd in October— asked Musick to get together for a romantic night in. "I'll take off work, or the evenings," said the engineer, who travels often for his job.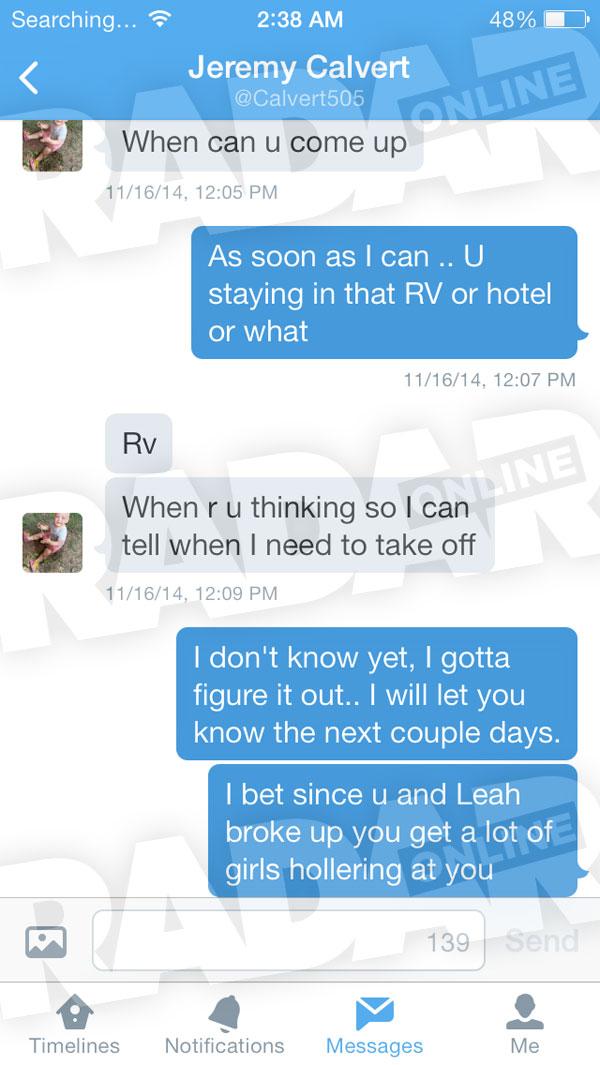 While making plans for their rendezvous, Calvert told Musick he's living out of a traveling RV and not in his family home with Messer, their 21-month-old daughter Adalynn and her 4-year-old twins Ali and Aleeah.
Article continues below advertisement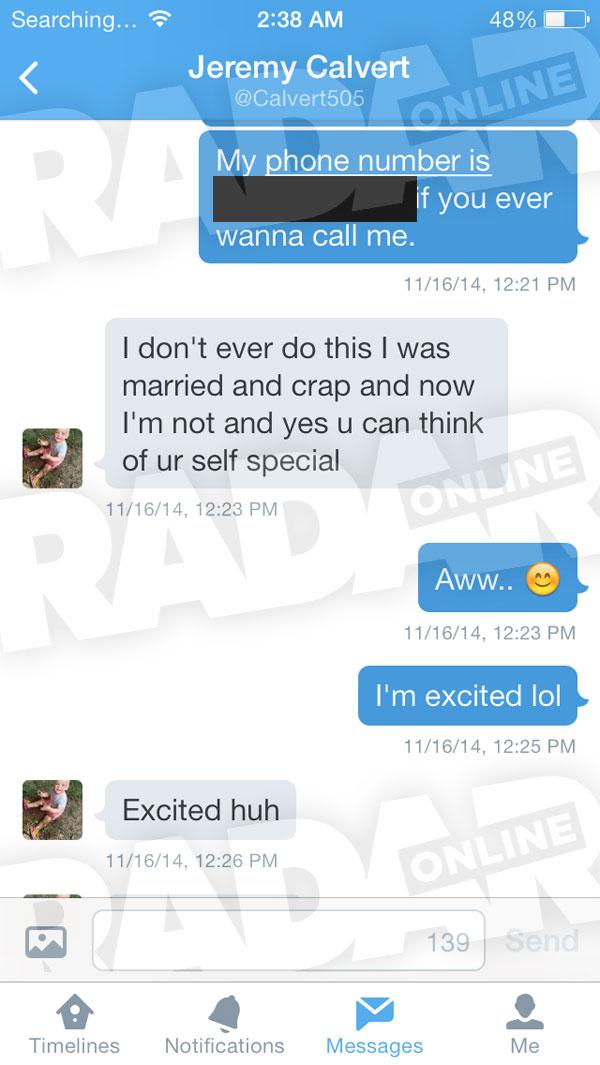 The pair exchanged phone numbers, and the former family man again stressed that he's indeed single. "I don't ever do this," he wrote to Musick. "I was married and crap and now I'm not and yes u can think of ur self as special."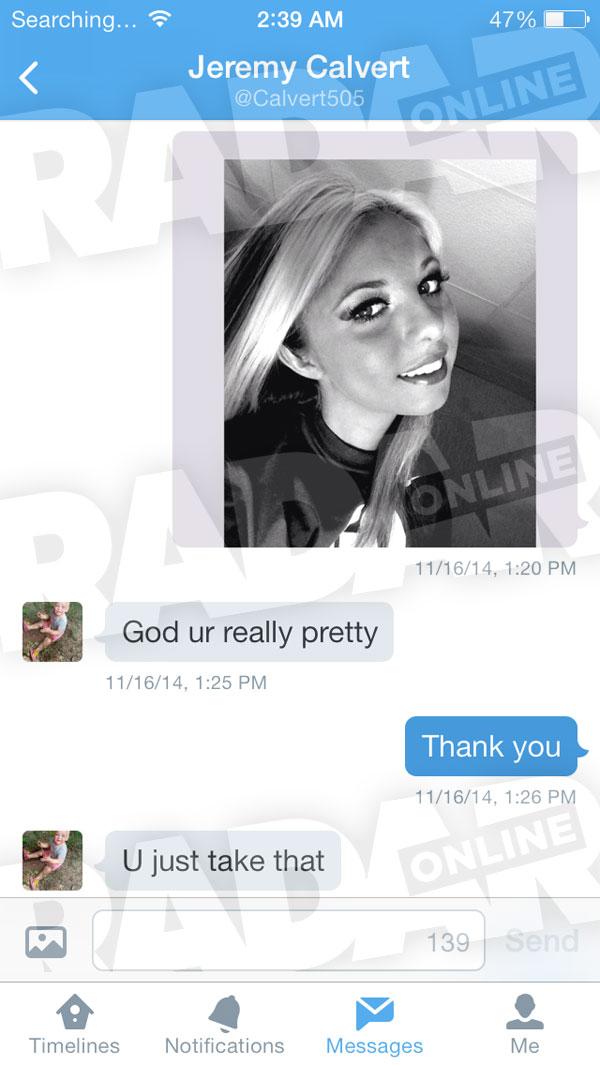 At Calvert's request, Musick sent a stunning shot. "God ur really pretty," he said.
Article continues below advertisement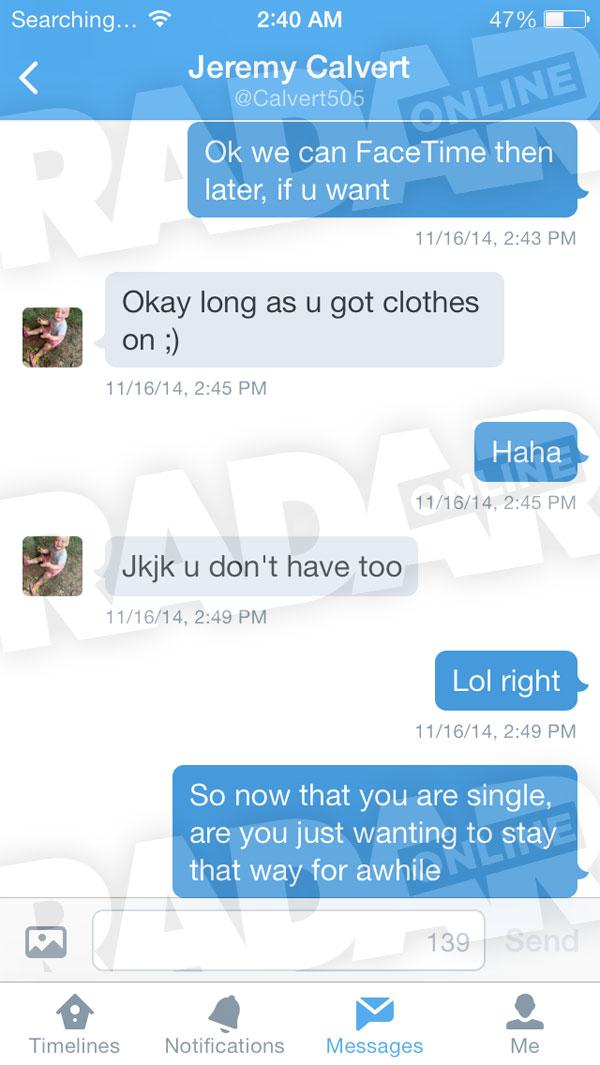 The flirty new friends made plans to Face Time later in the day. "Okay, long as u got clothes on," he joked. "jkjk u don't have to."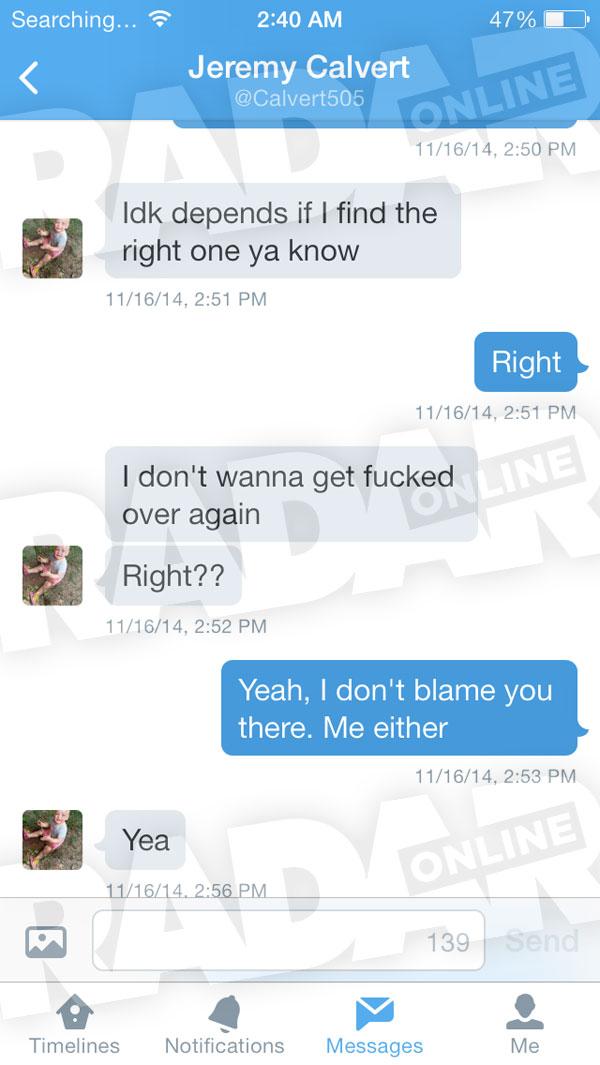 When Musick asked if he's planning to stay single after his breakup, Calvert seemed unsure. "Idk depends if I find the right one ya know," he said. "I don't wanna get f*cked over again." As RadarOnline.com has reported, the Teen Mom 2 dad refused to believe his wife's claims that she didn't cheat with her ex.
Article continues below advertisement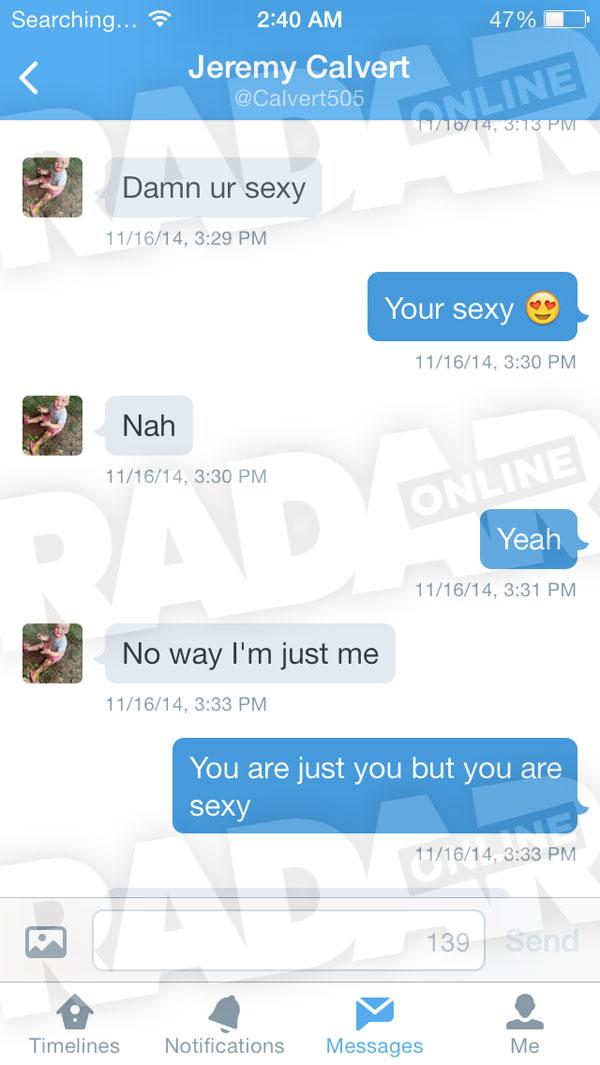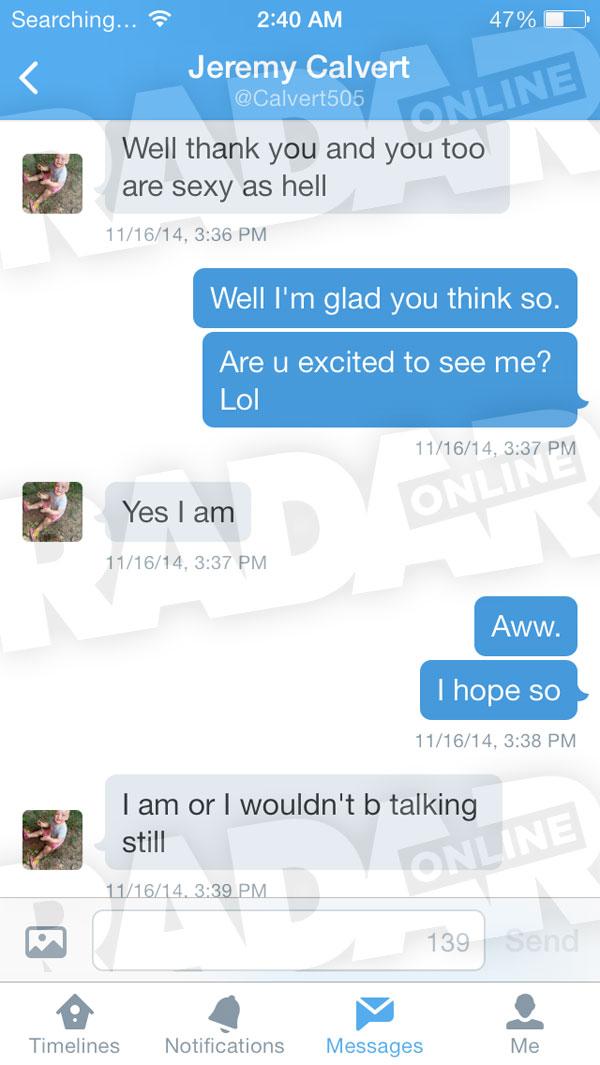 Calvert, who as RadarOnline.com reported, chatted up hot bartenders on a recent night out in Ohio, called his new girl "sexy as hell" while making plans to meet up for a romantic night together.
Article continues below advertisement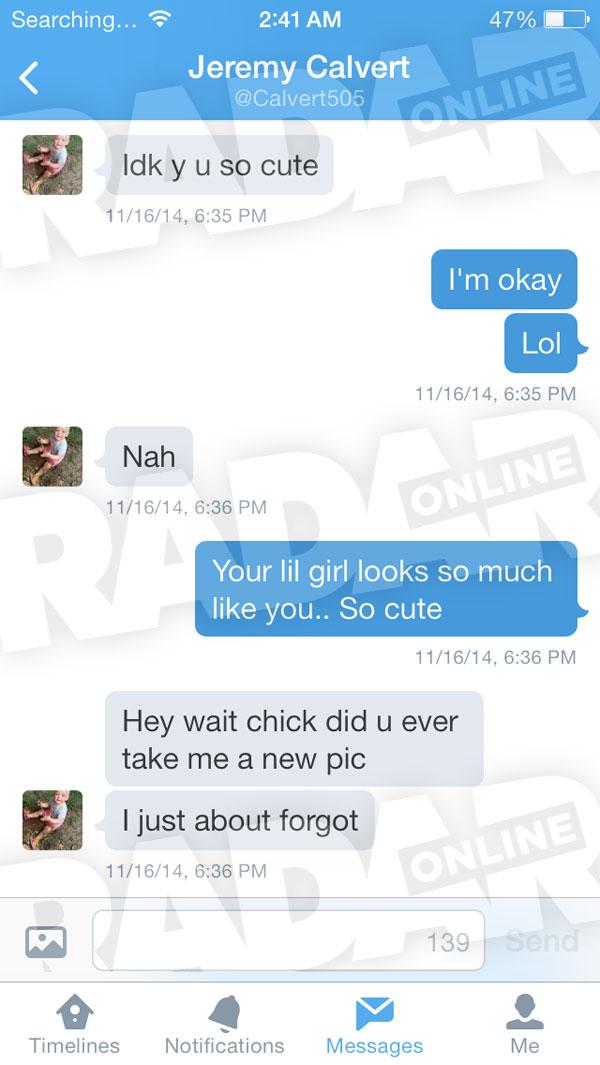 One just isn't enough! Calvert asked Musick for another sexy photo.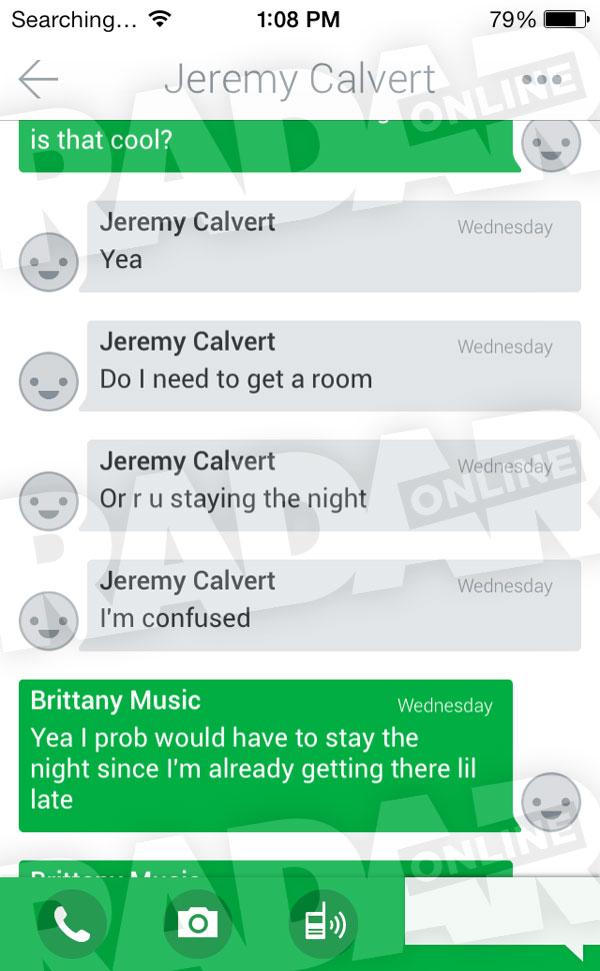 As Calvert began disengaging from social media, he started texting with Musick. They attempted to make overnight plans on the day before Thanksgiving— a holiday he didn't spend with Messer and the kids.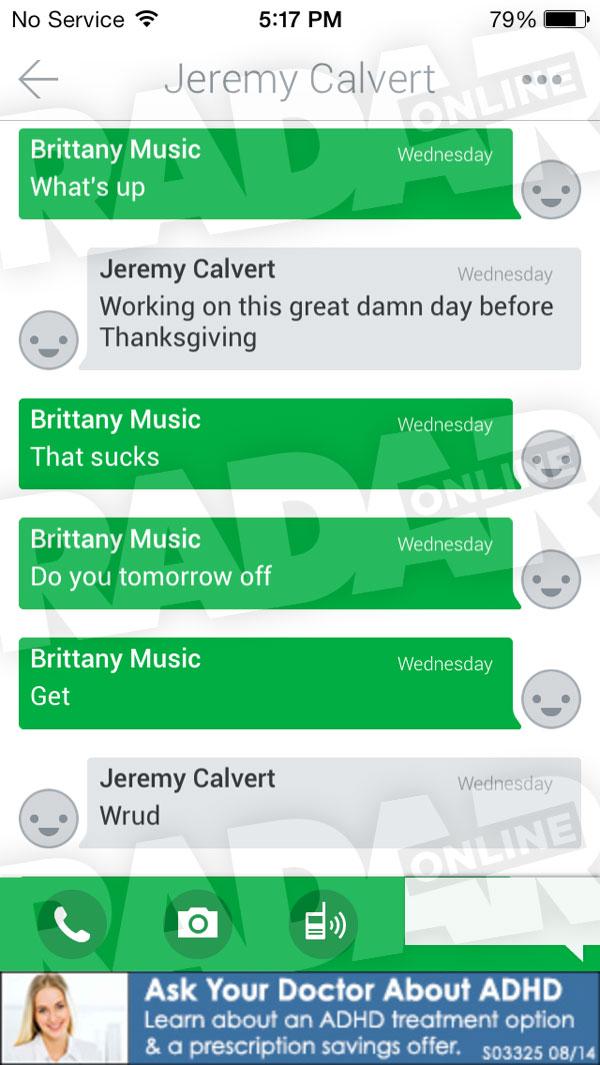 Musick tells RadarOnline.com that Calvert canceled their plans because he was working late, but the pair is still in touch. Calvert did not want to comment on the story.