Teen Mom 2 Custody Battle Gets Brutal! Leah Messer's Ex Corey Reportedly Ramps Up His Fight For Their Twins Due To Her Pill Popping Ways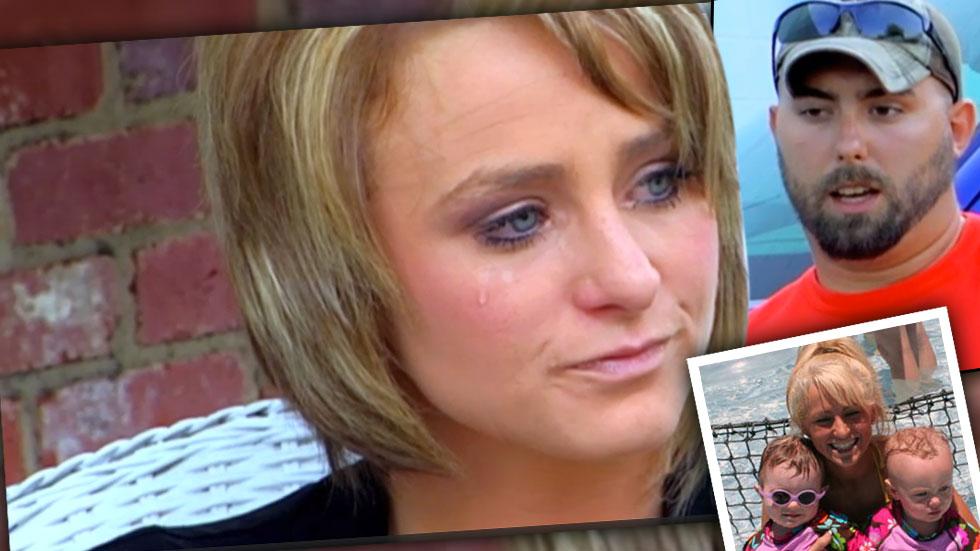 Teen Mom 2 star Leah Messer's ex-husband Corey Simms is likely to use her escalating pill use in their custody battle over their twin daughters, In Touch is reporting.
Simms is attempting to gain primary custody in the legal mess playing out in the family court of Kanawha County, West Virginia, according to the new issue of the magazine.
"Corey has made it clear that will stop at nothing to win this case," because he became increasingly concerned about how Messer's drug issues could affect the safety of their twins Ali and Aleeah, 4, a source said.
Article continues below advertisement
According to the story, Simms is deeply disturbed that Messer has reportedly often neglected to take Ali, who suffers from muscular dystrophy, to physical therapy appointments.
Messer's drug use has been explored on Teen Mom 2, as she admitted to taking pills prescribed by a doctor to deal with the stress of raising Ali, Aleeah, and 19-month-old Adalynn (her daughter with current husband Jeremy Calvert).
On camera, Messer said the medication made her feel like a "druggy!"
And now, she might face sad consequences for that.
While currently the reality star, 22, and her second husband Calvert, 25, have primary custody of the twin girls, she and Simms, 22, will be back in court on Dec. 8, In Touch reports.
"Corey believes he's in a position to provide more stability and consistency than the children are receiving now," Simms' attorney Rusty Webb told the magazine. Simms has a stay-at-home wife, Miranda.
According to the report, "Leah is terrified that Corey is going to portray her as a drug user in court," a source said.