Rob Kardashian Evicted? Khloe Considering Legal Action To Get 'Lazy, Mooching,' Brother Out Of Her Home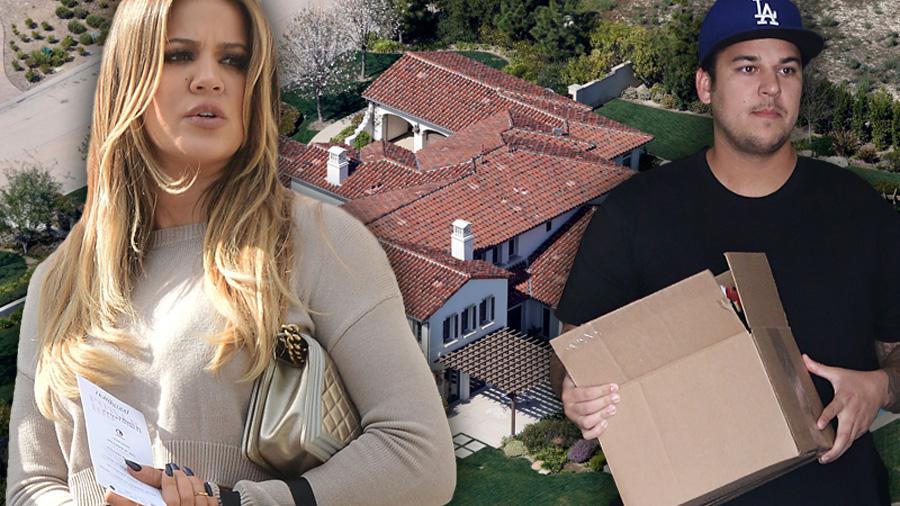 Article continues below advertisement
Kim Kardashian's little brother currently lives with Khloe, and goes weeks without leaving the mansion, according to the report.
"He orders food, smokes pot and spends hours watching TV and playing video games," the source dished. "He sleeps all day and stays up all night."
On an episode of Keeping Up With The Kardashians, Khloe and Kim butted heads over Kim's tough love approach towards their troubled brother. Desperate to have the recluse out of her home, Khloe decided to try out her sister's method by giving him until December 1 to move out.
With Rob still living with his older sister, however, the report claims Khloe told momager Kris Jenner, "she'll consider legal action to force him out if he's not gone by January."
The dress sock entrepreneur has kept a low profile over the last year. He even missed out on his older sister's wedding to husband Kanye West because he got into a fight with Kim before she walked down the aisle.
A source told RadarOnline.com at the time, "She thinks he is lazy, and bringing down the family name because of his physical appearance. After arriving in Paris, Rob and Kim got into a very heated argument because she thought he was just moping around the hotel."
But a reported stint in rehab and tough love have yet to help the star get his life back on track, as he was recently photographed looking as heavy as ever while driving in Los Angeles.
Do you think Rob will turn things around? Tell us in the comments below!
Watch: Kris Jenner Breaks Down Over Rob Kardashian's Troubles