Keeping Up With The Kardashians – In Court! 17 Times The Reality TV Family Was $ued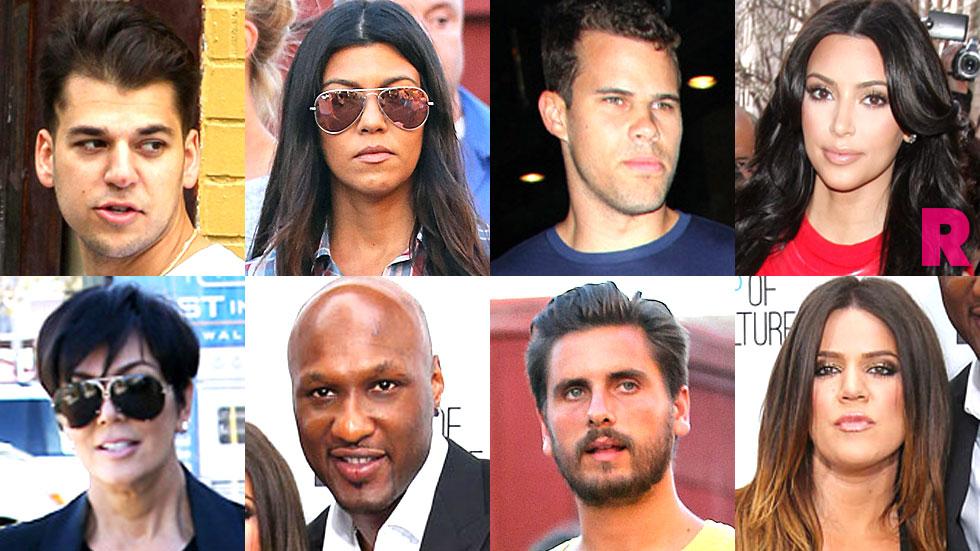 The Kardashians and Jenners have made their fame on TV, but they've also spent plenty of time huddling with their attorneys after being slapped with various lawsuits. So who took on the TV clan and who had to back down? Check out RadarOnline.com's guide to Kardashian legal woes.
Article continues below advertisement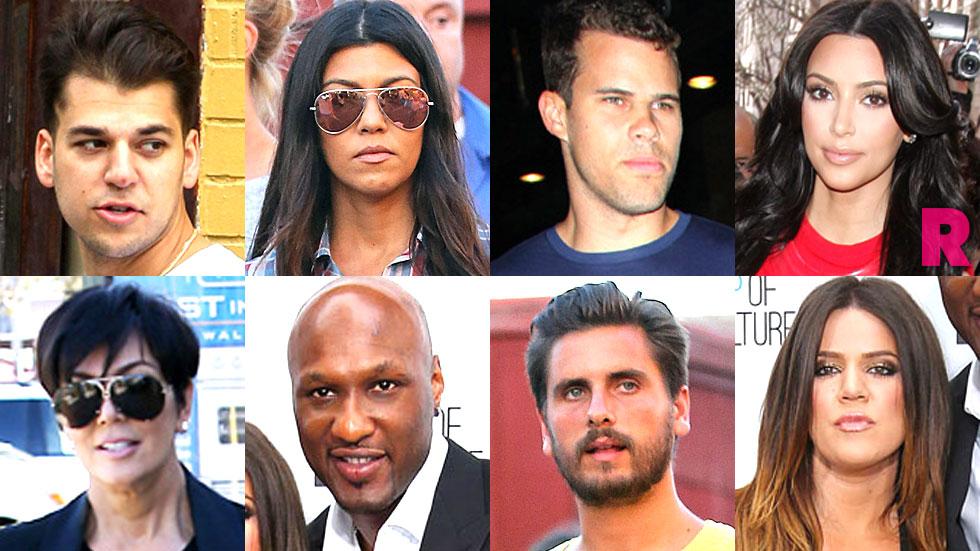 NEW VEGAS celebrates Kim Kardashian's 30th Birthday at TAO at The Venetian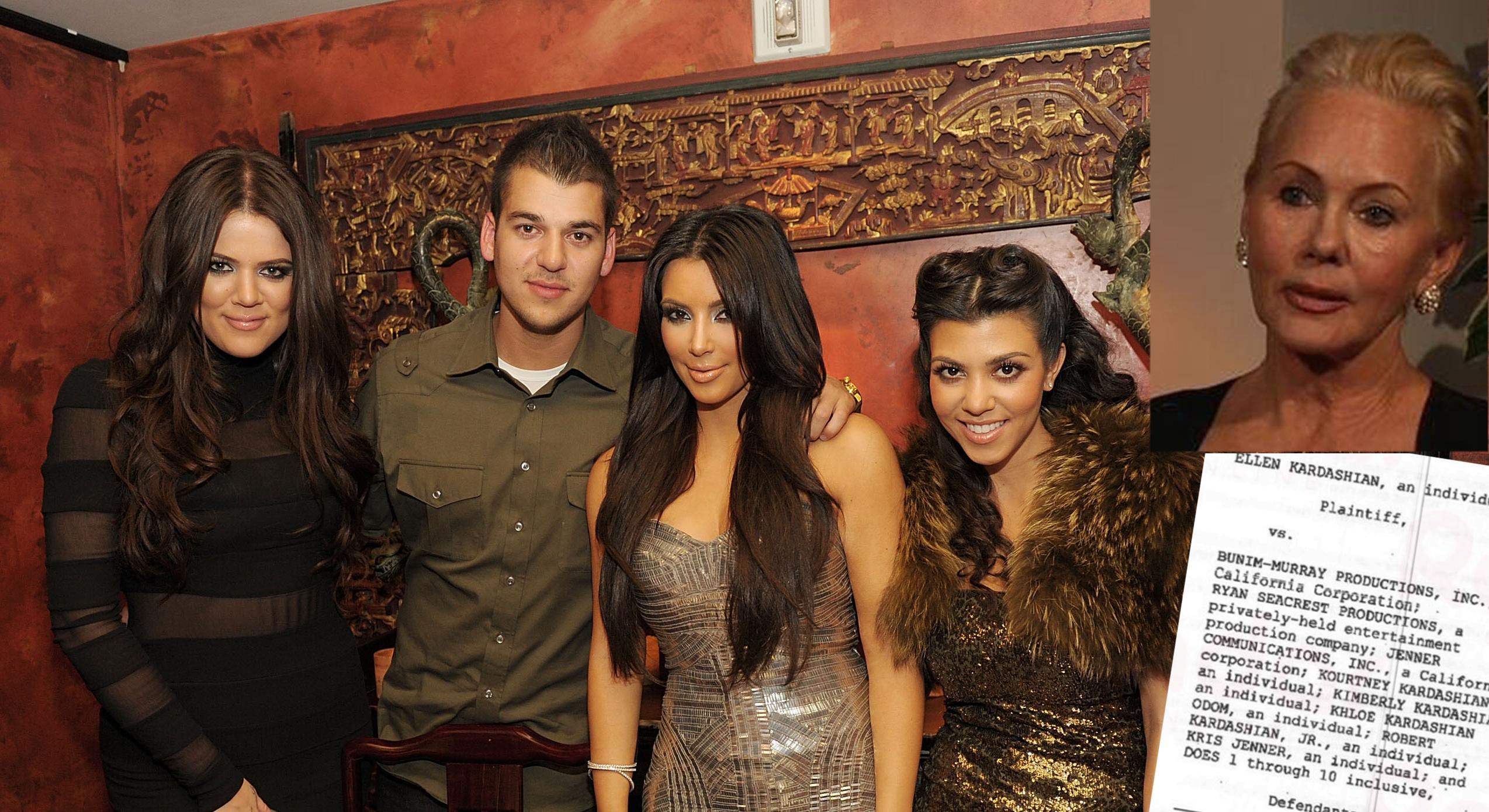 As RadarOnline.com extensively reported, the late legal eagle Robert Kardashian's four children --Kourtney, Kim, Khloe and Rob (along with his ex-wife, Kris Jenner)-- sued his last wife Ellen Pearson, claiming she had no right to sell details from their father's diaries to magazines. But Pearson filed a counterclaim against the family, accusing the quintet of a litany of civil offenses, including defamation, intentionally inflicting emotional distress, civil harassment, a civil conspiracy to defame and the public disclosure of private facts. Pearson later dropped her counterclaim and the Kardashians settled their lawsuit against her in 2014.
Article continues below advertisement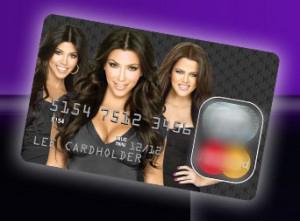 In January 2011, Kim, Khloe and Kourtney were sued for allegedly backing out of an endorsement agreement with a prepaid debit card company Fresno-based Revenue Resource Group asked for $75 million in damages over the gals supposedly abandoning the "Kardashian Kard" aimed at teens--but the suit was dismissed in June 2011.
Article continues below advertisement
Kim Kardashian & Khloe Kardashian QuickTrim In-Store Appearance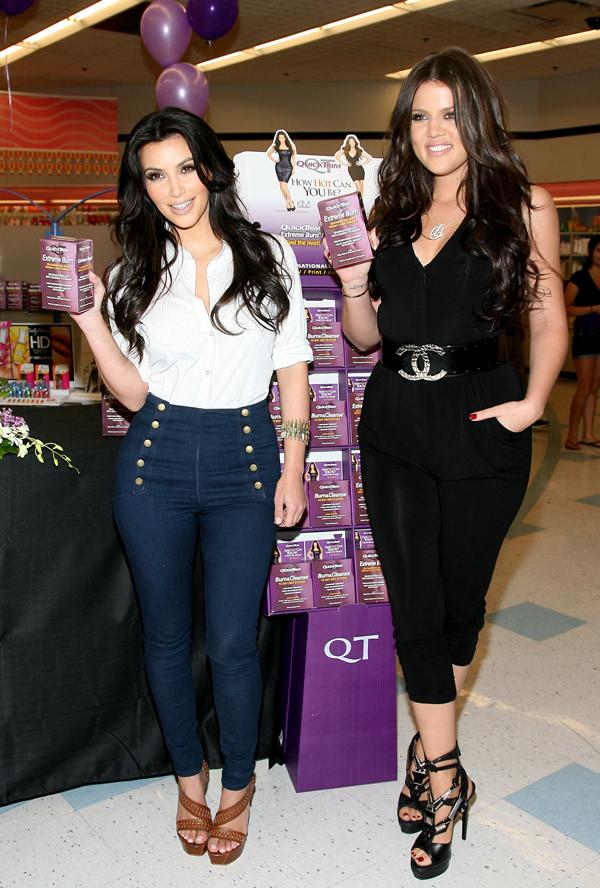 A class action lawsuit was filed against Kim, Kourtney, and Khloe in 2012 after they endorsed the diet drug QuickTrim. The $5 million suit charged that the sisters had made false and misleading claims about the product's effectiveness. A judge dismissed the New York suit because a separate settlement was reached in a similar California class action case. In the California case, QuickTrim and the Kardashians denied any wrongdoing and customers that bought the diet pills from the company website could receive a 50 percent refund.
Article continues below advertisement
Rob Kardashian and Scott Disick take a walk in the West Village NYC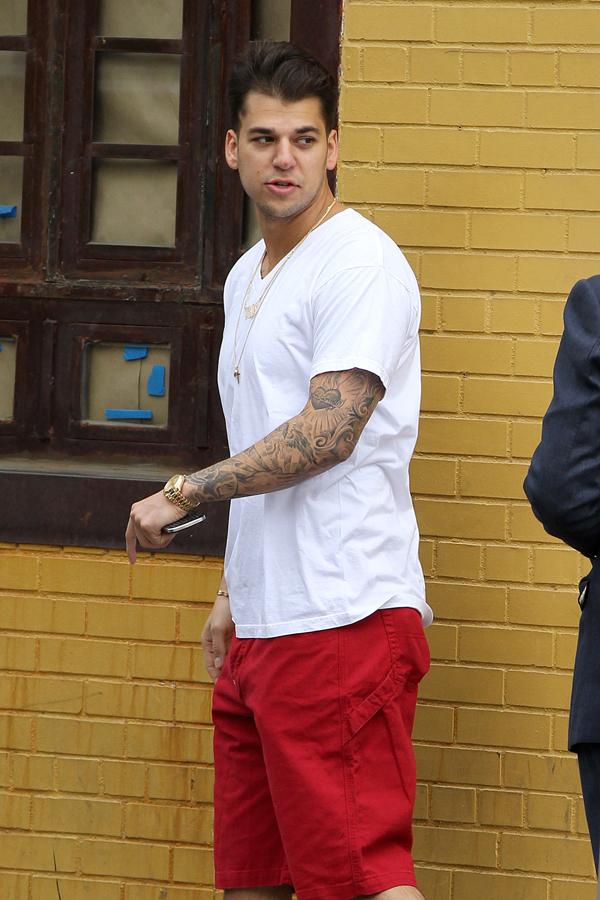 Article continues below advertisement
Kourtney Kardashian And Khloe Kardashian-Odom Launch New Line "Kardashian Beauty"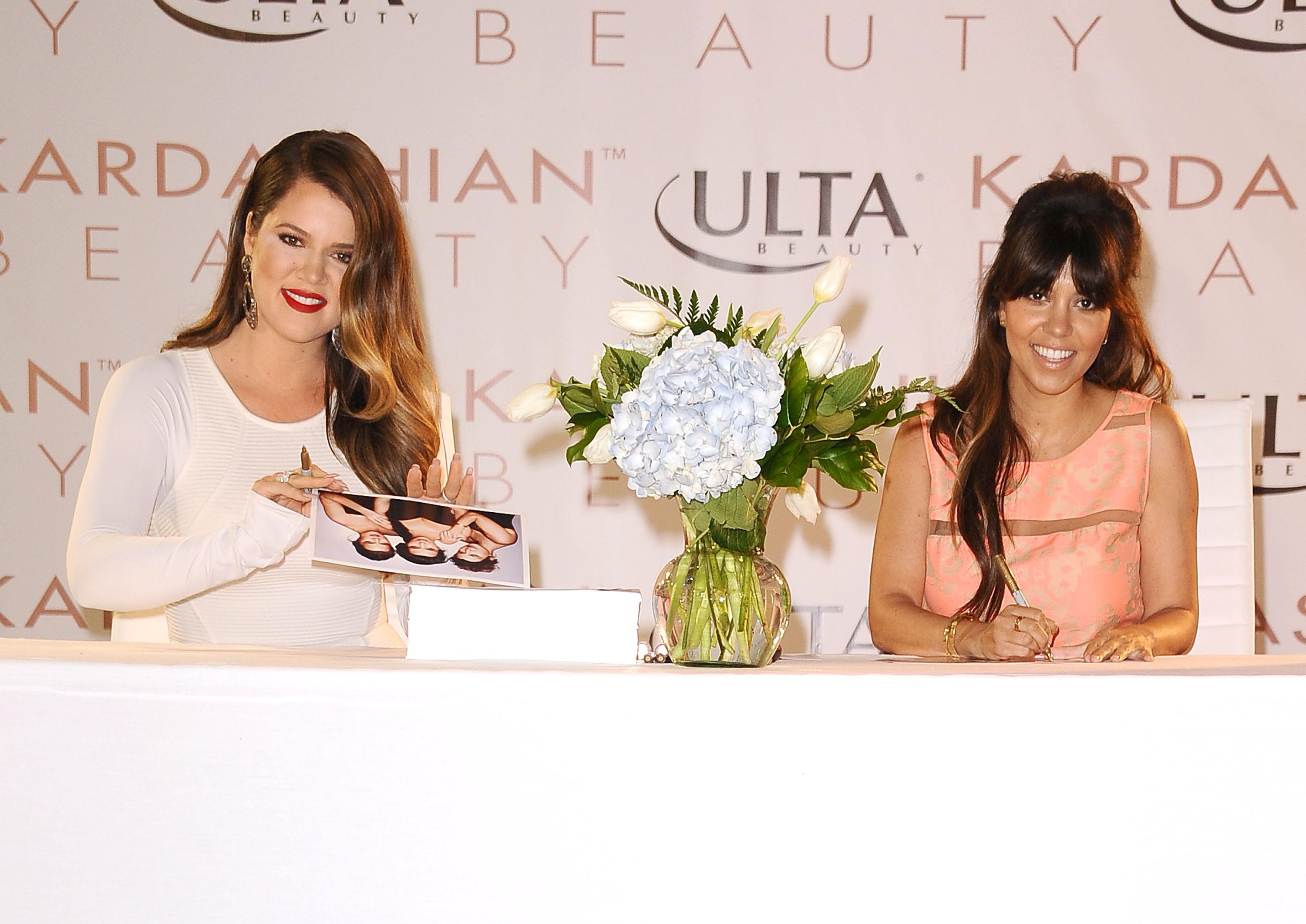 Article continues below advertisement
Kim Kardashian Sighting In New York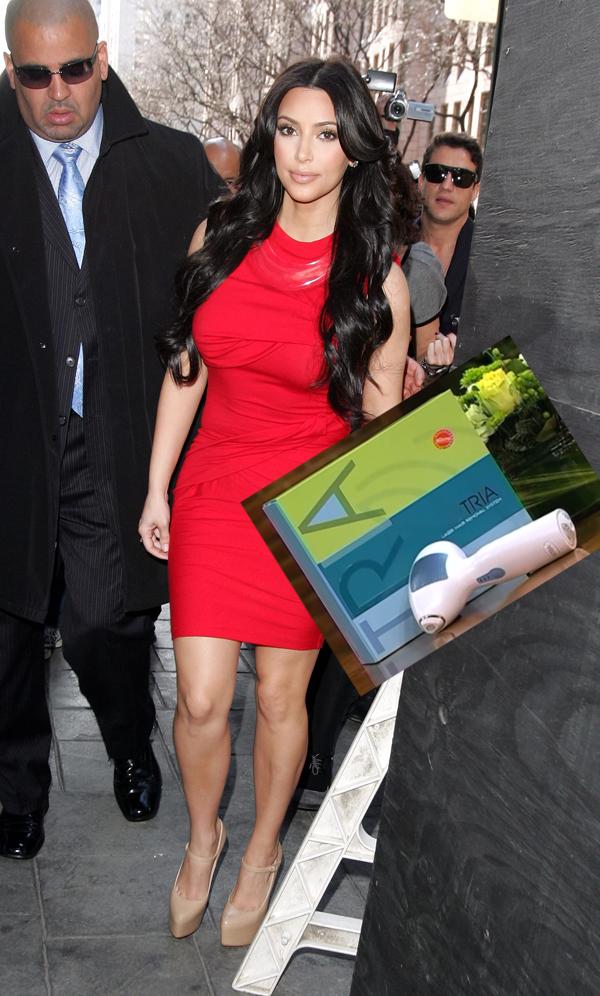 Kim was legally tangled up in 2011 when Radiant, maker of a hair removal system, sued the star for "deceiving the public" by promoting rival brand TRIA's at home laser hair removal. In her response with the court, Kim insisted the claims she made about TRIA were honest, saying, "Being Armenian and hairy, I thought TRIA was the perfect product." Kim claimed she used TRIA over her entire body.
Article continues below advertisement
Scott Disick and Kourtney Kardashian take Mason to a street fair in the Hamptons, NY with Kim Kardashian, Kendall Jenner and Hailey Baldwin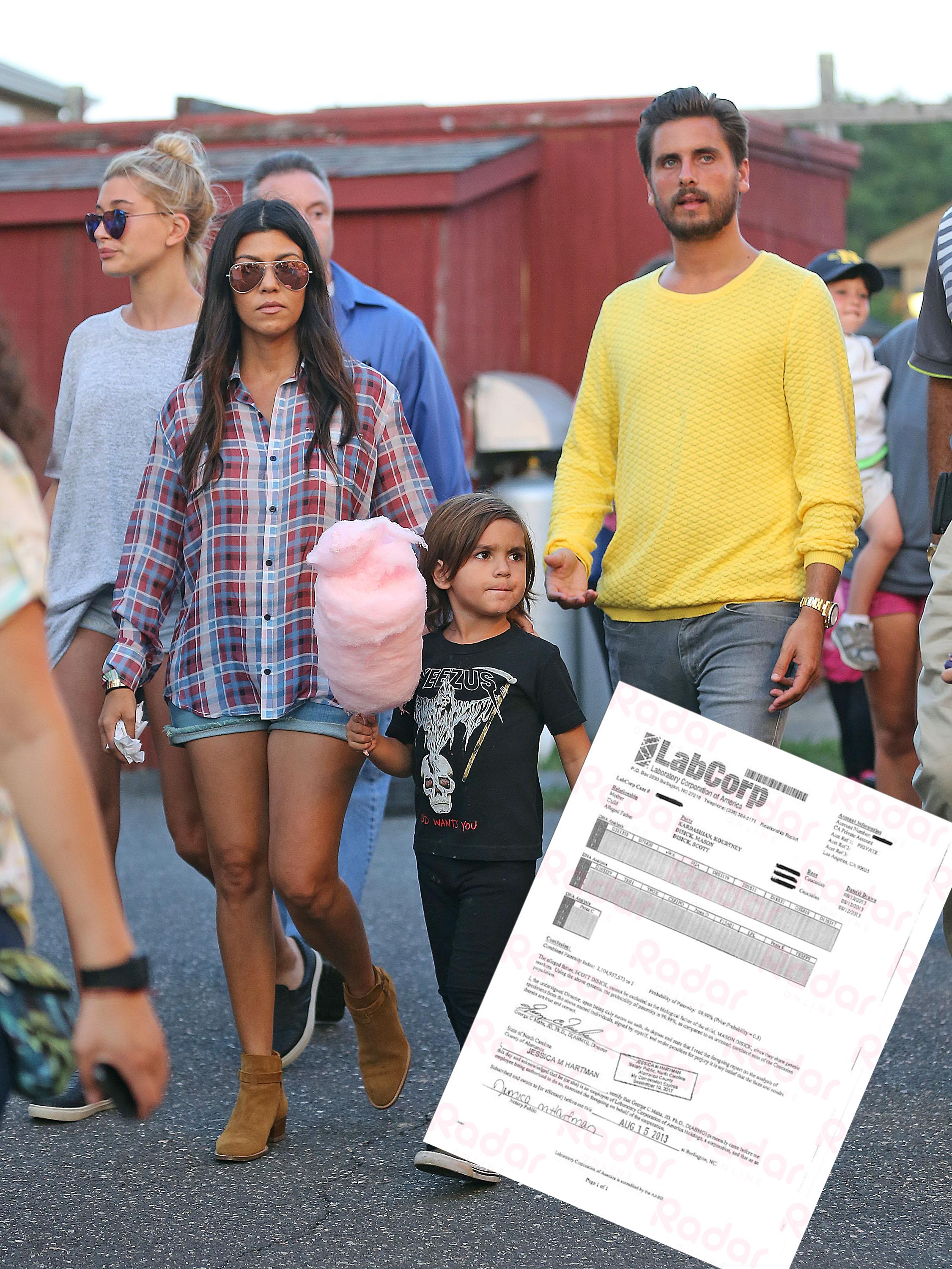 Kourtney was the target of a sensational paternity lawsuit in 2013 when male model Michael Girgenti claimed he had unprotected sex with her in 2009 and was the real father of her son Mason instead of Scott Disick. Girgenti asked for joint custody in legal documents. But a paternity test proved Disick IS the father and Kourtney issued a statement, saying, "It saddens me to have to address these ridiculous lies—especially when the truth was never in doubt."
Article continues below advertisement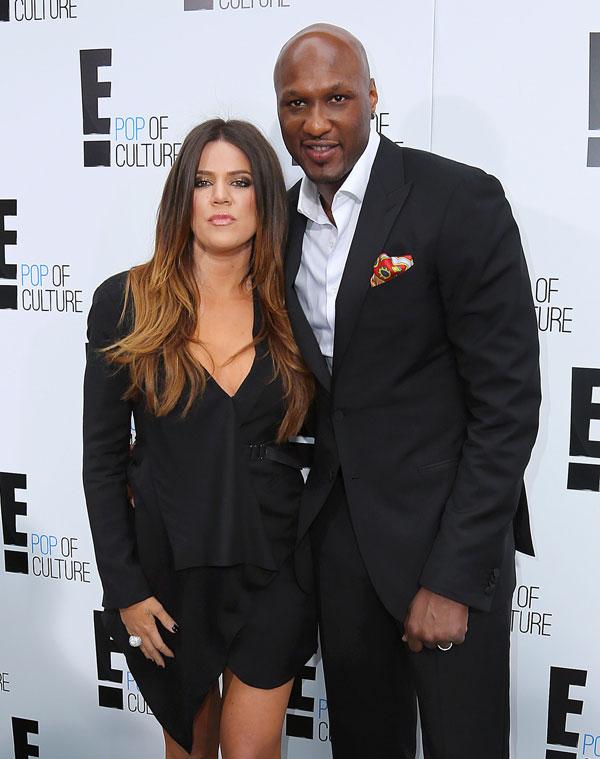 Article continues below advertisement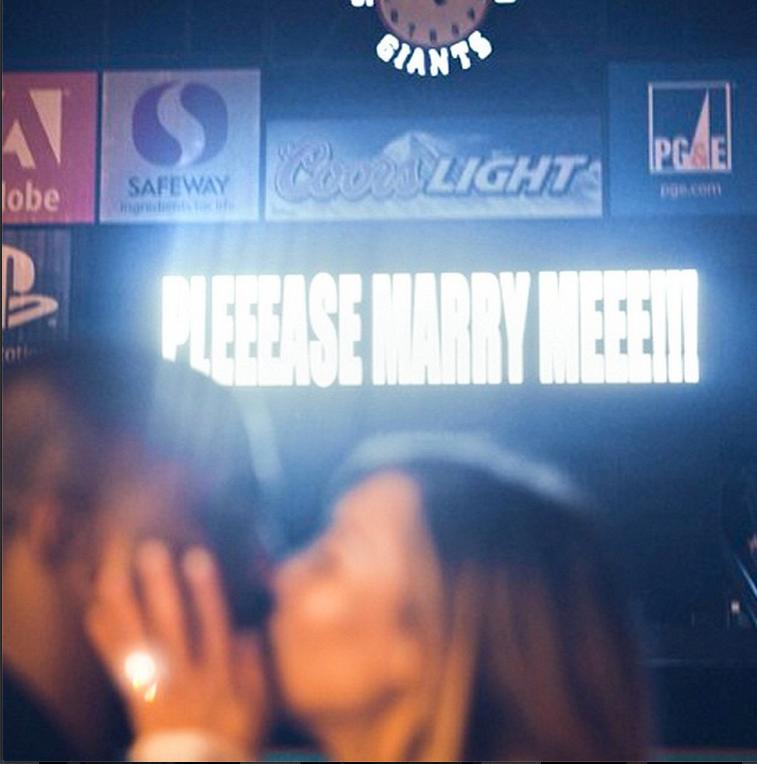 Kim and Kanye West sued YouTube founder Chad Hurley in 2013, claiming he violated their confidentiality agreement when he posted video on his website MixBit of the rapper proposing to the reality beauty. But Hurley slapped the couple with a countersuit, saying no one told him he couldn't shoot or distribute footage from the engagement and that whatever waiver he signed, he didn't read it. In a recent victory for Kimye, a judge denied Hurley's attempt to get the celebrity pair's suit against him dismissed.
MORE ON:
Keeping Up With the Kardashians
Article continues below advertisement
Kim Kardashian and Kayne West arriving at the 2014 LACMA Art+Film Gala in Los Angeles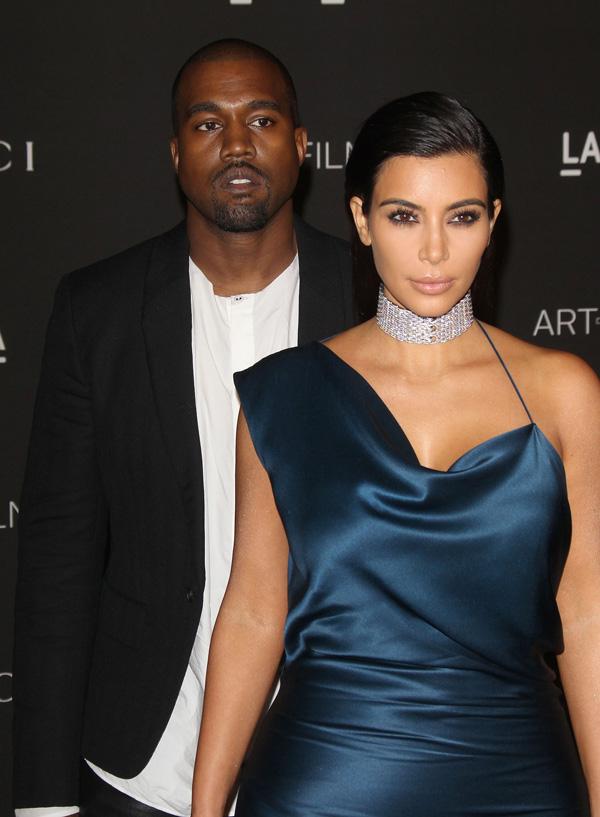 Article continues below advertisement
Kim Kardashian and Kris Humphries go for dinner at the Waverly Inn in NYC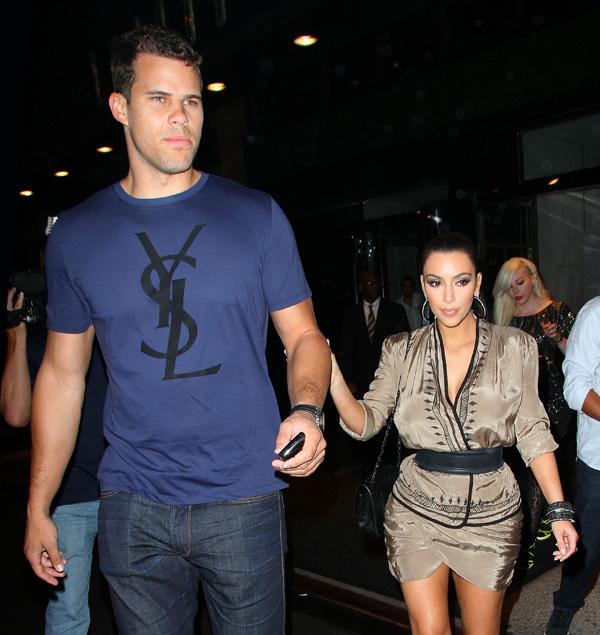 Kim split from husband Kris Humphries in just 72 days, and later said he was suing her. RadarOnline.com reported that Humphries wanted an annulment instead of a divorce, and Kim revealed to David Letterman on the Late Show, "The only legal way to get an annulment is if fraud were involved, so that's what tricky. So he is suing me for an annulment based on the fact that I frauded him into marrying him for publicity." Kim has always maintained her marriage to the NBA player was NOT a PR stunt. Their divorce was finalized in 2013.
Article continues below advertisement
Kylie Jenner and Kris Jenner seen out for lunch in Calabasas, CA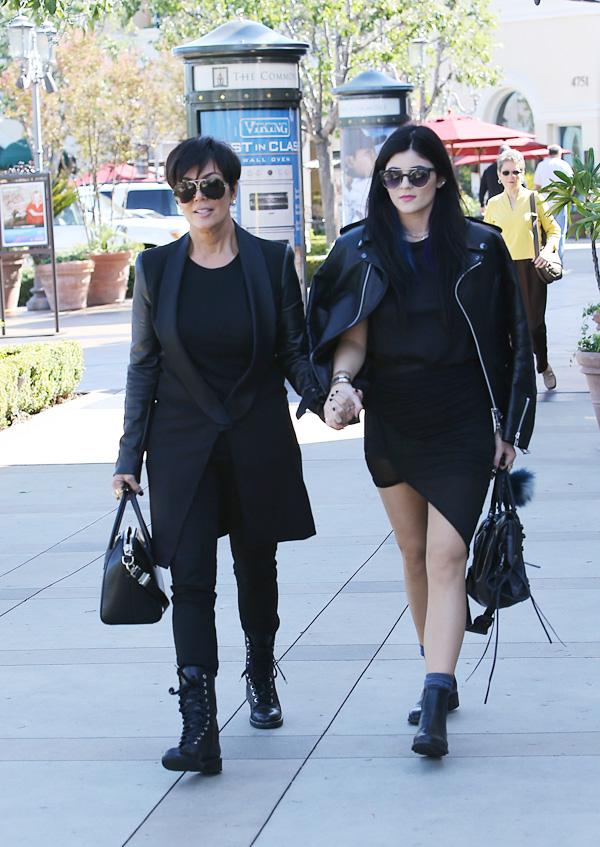 Kylie Jenner and her mother Kris were sued over a three-car pile-up the teenager allegedly caused in August 2013. The Mercedes G-Wagon Kylie was driving in allegedly slammed into the back of a Toyota which was stopped in traffic and then that car rear-ended a Subaru. Claiming injuries, the woman in the third car filed suit accusing Kylie of being a negligent driver—and included Kris, the alleged owner of the Mercedes, in her legal action.
Article continues below advertisement
Kourtney & Kim Take Miami – Season: 1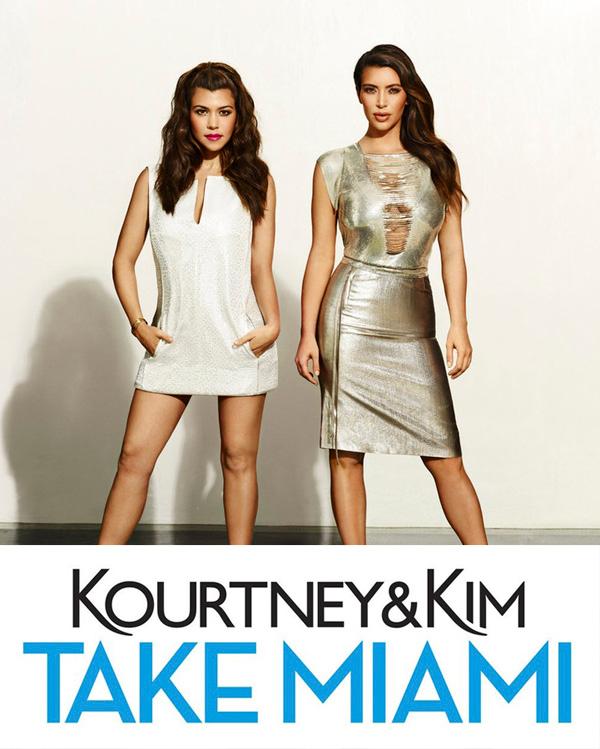 In September 2010, inmate Daniel Goodson sued Kim, Kourtney and Khloe, arguing that watching their television shows while in prison caused him "extreme emotional distress due to their outrageousness of actions." Goodson was seeking $75,000 in damages, but his suit was tossed out of court.
Article continues below advertisement
5th Annual PSLA Autumn Party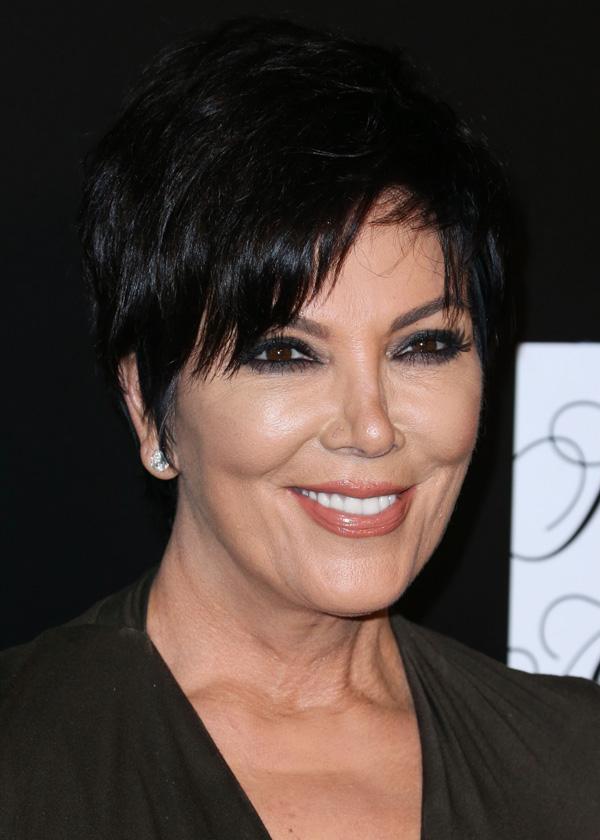 As RadarOnline.com reported, Kris Jenner was sued in 2011 in federal court in Ohio by B&P Cosmetics for breach of contract after they hired her as the spokesperson for their product Frownies. The company claimed Jenner then got a facelift, which violated the image they wanted to promote with her product endorsement. In 2012, Kris filed a countersuit claiming that the reports of her facelift were "rumors published on the internet," despite her own daughter Khloe talking about the momager's plastic surgery.
Article continues below advertisement
45th NAACP Image Awards Non-Televised Awards Ceremony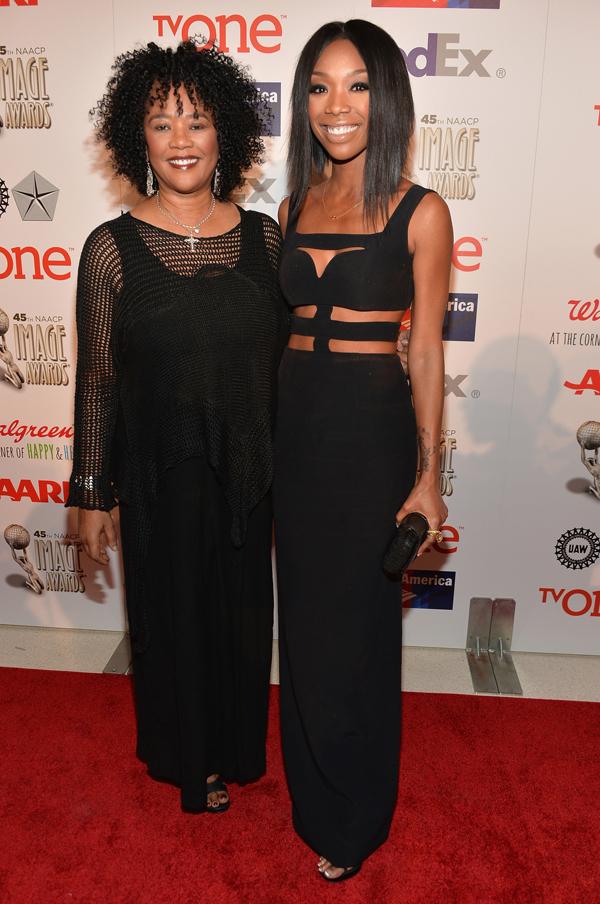 Singer Brandy Norwood's mother, Sonja Norwood, sued Kim, who once worked as Brandy's stylist, accusing her of charging more than $120,000 to a credit card without permission. In legal papers, Norwood accused Kim and siblings Khloe, Kourtney and Robert of running up the charges in 2006 and 2007. She sought the return of the money plus 10 percent interest. But Kim denied the allegations and the lawsuit was dismissed in 2009.
Article continues below advertisement
Kim Kardashian joins her family for lunch in Woodland Hills, California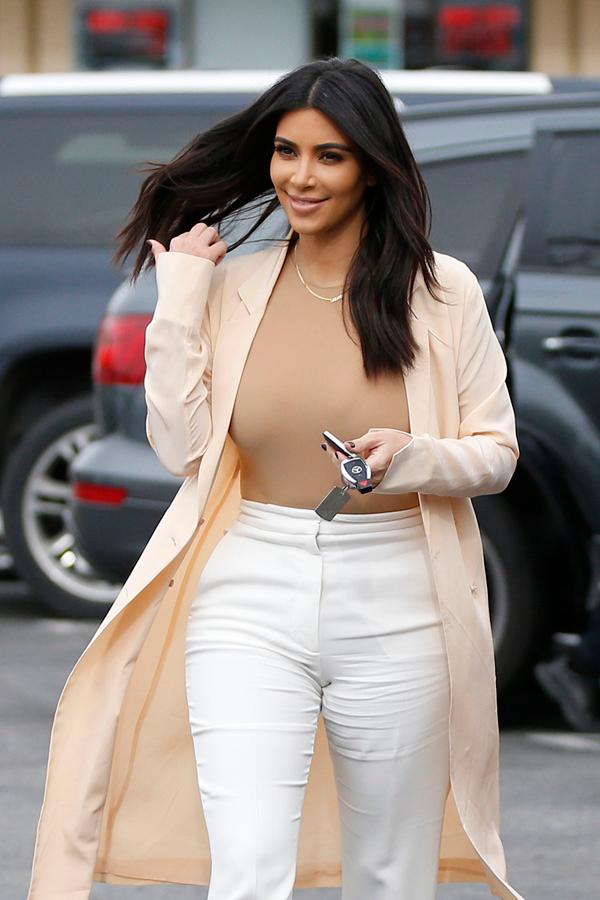 Dentist Dr. Craig Gordon filed suit against Kim in 2002 after he replaced her silver fillings with prettier porcelain ones—and then she allegedly didn't pay the bill. When Kim didn't show up in court on the matter, Gordon reportedly got a default judgment for $1,605.73. As of 2014, Kim still hadn't paid the dentist, a website has reported.
Article continues below advertisement
Kim Kardashian, Kourtney Kardashian and Khloe Kardashian seen out and about in NYC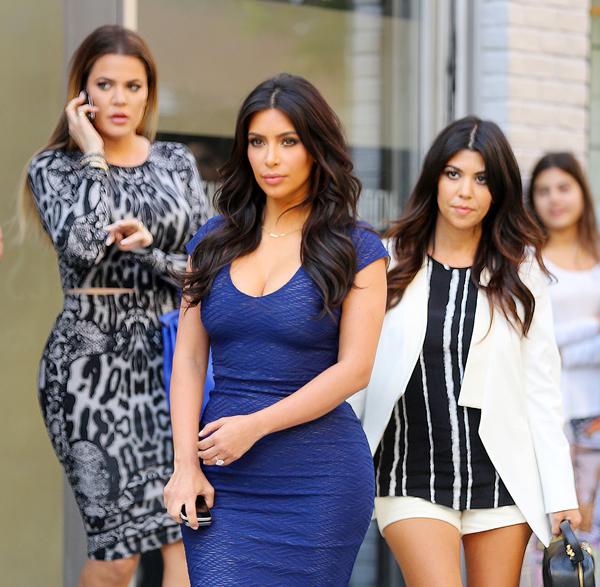 The Kardashians have faced their share of wacky lawsuits and as Page Six has reported, Florida man Jonathan Kimberly was behind two of them. In the first, Kimberly claimed he had a sex tape of Kim and Florida Senator Marco Rubio and that they were threatening his life. In Kimberly's other head-scratching lawsuit, he claimed Kim, Khloe and Kourtney "sped up to me in a A-Team van, jumped out with burglar masks and crow bars and began bashing my head … and Kim Kardashian jammed the water hose in my mouth." In both cases, Kimberly didn't receive the restraining orders he sought.