Scott Disick, You ARE The Father! Paternity Test Results Prove He's Dad Of Kourtney Kardashian's Son -- Read The Document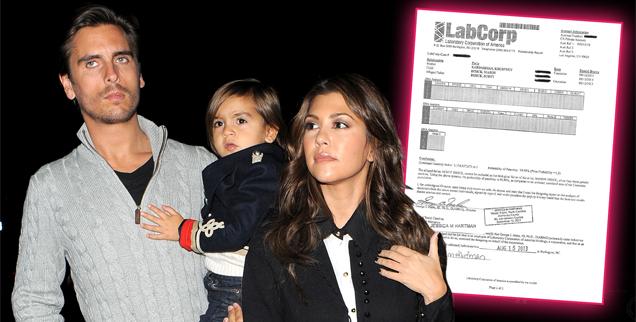 Scott Disick, you ARE the father!
After male model Michael Girgenti caused waves by claiming he was the father of Kourtney Kardashian's son, Mason, all second-thoughts were put to rest when a paternity test performed on Monday proved Scott is in fact Mason's biological father, RadarOnline.com has learned.
Michael requested a paternity test after claiming he'd slept with the Kardashian mother-of-two in March 2009 — nine months before Mason was born.
Article continues below advertisement
"If Mason is Scott's son, more power to him," Michael previously told Star magazine. "But if he's mine, I need to be with him, to be a part of his life. It's been eating away at me for months."
But according to the lab results seen below, Scott is the father, not Michael.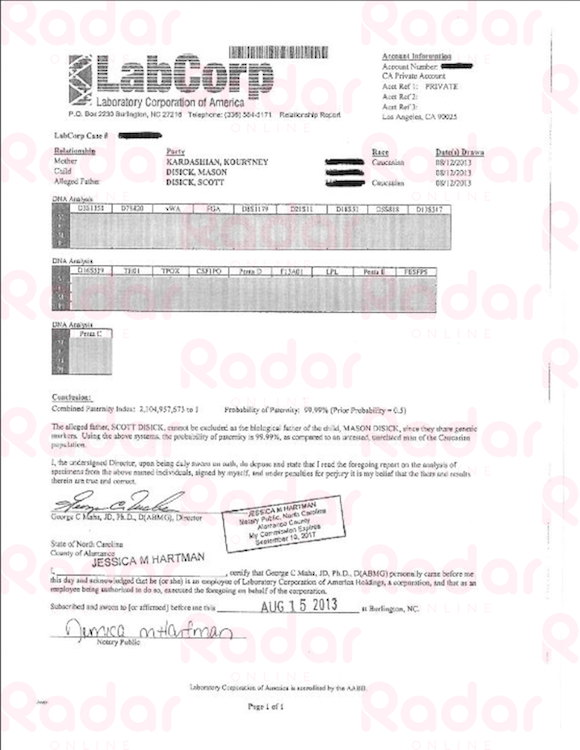 "After three-and-a-half years of rumors and lies being spread by an individual I met briefly at a photo shoot, I am setting the record straight that Scott is Mason's father," a relieved Kourtney told E! News.
"While it saddens me to have to address these ridiculous lies—especially when the truth was never in doubt—this story must be put to rest."
Did you have any doubt Scott was the father? Sound off in comments below…