Angelina Jolie Safe After Her SUV Hits The Curb At High Speed In L.A.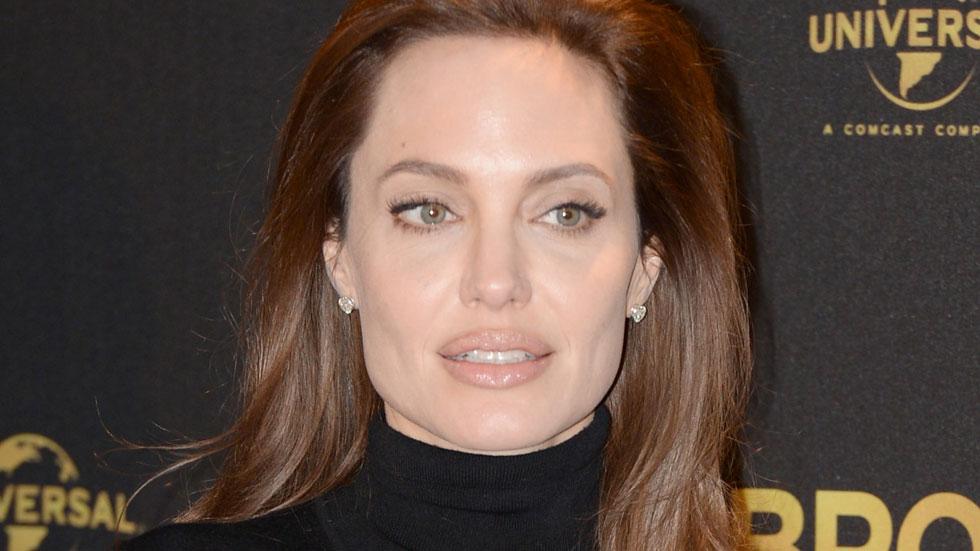 Angelina Jolie survived a scary car accident in Beverly Hills Sunday, after the SUV she was a passenger in "slammed into the curb at a significant speed" in dangerous, newly-wet conditions, according to an eyewitness.
X17.com reported that the black SUV — heading back from a Writers' Guild Theater screening of the Hollywood A-lister's new movie Unbroken at around 6:45 p.m. — had two popped tires following the single-car accident.
Article continues below advertisement
The eyewitness said that "Angelina must have wondered if they hit another car.
"It was pretty bad – the tire exploded and it's amazing nothing worse happened to the car," the eyewitness said, adding that they "wouldn't be surprised if she has whiplash."
The 39-year-old was picked up from the scene of the accident by another driver, not husband Brad Pitt, according to the website.