Hot-Rodding Hilton? Paris' Brother Conrad In 'Scary' Crash After 'Reckless Driving' Reports — Eyewitness Details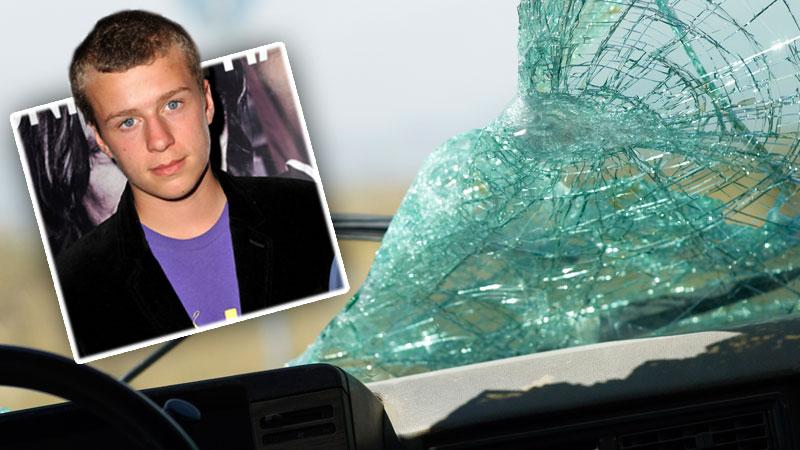 Paris Hilton's 20-year-old brother Conrad was involved in a serious car accident over the weekend but managed to escape injury-free after being rescued by the "Jaws of Life," RadarOnline.com is reporting.
According to the California Highway Patrol, the incident occurred on the afternoon of Aug. 24 in Palm Springs, Calif., where the young Hilton was driving his 2013 BMW east on the I-10 at a high rate of speed and hit another car.
Article continues below advertisement
Conrad was allegedly hot-rodding it before the crash and a U.S. Forest Service park ranger tried to stop him for speeding and passing on the right shoulder, but was unsuccessful.
"The park ranger lost sight of Hilton's vehicle shortly after the Highway 60 split," Officer Stephanie Hamilton said.
"Several motorists called him in for reckless driving, but he was not being pursued at the time of the collision."
Conrad then collided with the rear end of a 1971 Volkswagen Beetle, driven by Phillip Singler, who then spun out of control.
"It was scary. I was knocked across the freeway," Singler said.
Conrad was freed by the "Jaws of Life" and taken to the Desert Regional Medical Center with major injuries.
This isn't the first time Conrad has been involved in a car accident.
In 2011 Conrad collided with two parked vehicles in the early hours of this morning after leaving a Hollywood club.
Article continues below advertisement
"By the time the police arrived at the scene Conrad had left but he had exchanged his details with the second driver and a witness. He complied with the law and as there were no known injuries, he did not have to stay at the scene after exchanging his information," Sgt. O.C. Smith of LAPD's West Traffic Division told Radar at the time.
"Conrad's vehicle was towed away and impounded as it was left in the driveway of a nearby house."
And Paris' other brother, Barron, has also had his share of car-related incidents.
In 2008 Barron was arrested for a DUI after injuring Fernando Telez, who went on to sue the hotel heir.
Barron's auto insurance company was ordered to pay $4.6 million dollars to Telez and a court ordered Paris' little brother to pay $225,000 in punitive damages out of his own pocket.