Paris Hilton's Teen Brother Conrad In Car Crash Mystery, Exclusive Details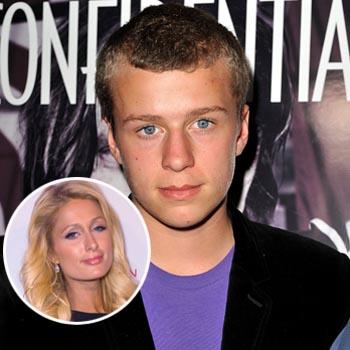 Something about driving seems to escape the Hilton brothers.
Paris' 17-year-old brother Conrad followed in the footsteps of their 22-year-old brother Barron and crashed his car early Saturday morning.
The teen collided with two parked vehicles in the early hours of this morning after leaving a Hollywood club.
Sgt. O.C. Smith of LAPD's West Traffic Division told RadarOnline.com that Conrad had the accident while driving on Beloit Avenue around 12.50am.
Article continues below advertisement
"A person believed to be Conrad Hilton collided with two vehicles. He gave his information to the owner of the second vehicle and a witness before leaving the scene."
"By the time the police arrived at the scene Conrad had left but he had exchanged his details with the second driver and a witness. He complied with the law and as there were no known injuries, he did not have to stay at the scene after exchanging his information.
"Conrad's vehicle was towed away and impounded as it was left in the driveway of a nearby house and as far as I know it has not yet been released."
Sgt. Smith added that police have tried to find the registered owner of the vehicle to come to collect the car.
Earlier this year, RadarOnline.com reported exclusively on Barron's very expensive auto incident.
He was ordered to pay out $4.6 million plus punitive damages after striking a Malibu gas station attendant with his Mercedes back in 2008.
Article continues below advertisement