Exclusive
Barron Hilton Beatdown: Lindsay Lohan's Boy Toy Comments Started The Fight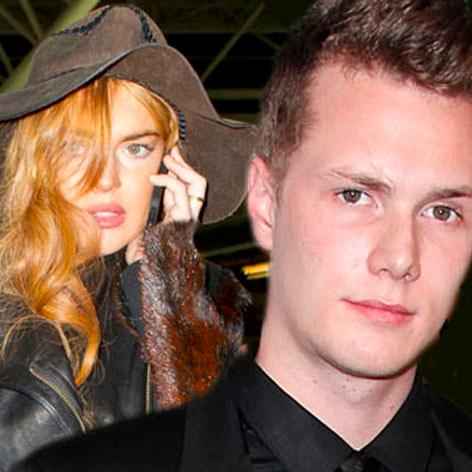 Barron Hilton's alleged brutal beatdown all started when Lindsay Lohan's eighteen-year-old model boy toy, Morgan O'Connor, was dissing the starlet to Paris Hilton's brother RadarOnline.com is exclusively reporting.
Despite the fact that Lindsay has been chasing the hunky dreadlocked Ralph Lauren model, a source says he was actually bad mouthing the Mean Girls star.
"Morgan was telling Barron that Lindsay was acting weird, and a bit sketchy, were the exact words he used....Barron retorted that Lindsay was a lying drug addict, and warned Morgan not to get sucked into any of her drama."
Article continues below advertisement
This started the chain of events that resulted in Hilton allegedly being beaten up by Ray LeMoine.
"One of Lindsay's friend's overheard the conversation and told her what Barron said, causing her to freak out," the source explained.
"She demanded that Barron be tossed immediately and this is when Ray got involved. He (allegedly) hit Barron with an object, which resulted in his injuries. But make no mistake, this whole incident got started by Morgan talking s**t about Lindsay," a source told RadarOnline.com exclusively.
However a source close to Lohan insists that she had nothing to do with the fight and that she is just casually seeing the model.
"She was absolutely sleeping when the fight took place. Lindsay isn't exclusively dating Morgan, they hook up for sex."