Exclusive
Revealed: The REAL Reason Why Paris Hilton's Brother Is No Longer Cooperating With Police — He's Been Threatened With The Release Of 'Incriminating Photos'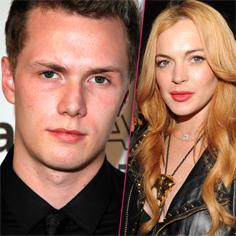 Barron Hilton has been threatened with the release of "incriminating photos" showing him in the hours before he was beaten up in Miami last Friday, at the hands of a friend of troubled actress Lindsay Lohan.
It's the real reason the brother of socialite Paris Hilton is no longer cooperating with police who are investigating the incident, RadarOnline.com can exclusively reveal.
"Barron has decided that he is no longer going to cooperate with investigators because he has been made aware that there incriminating photos, that if released, could tell a very different side of what took place at the home," one source said.
Article continues below advertisement
A second source confirmed to RadarOnline.com that Barron, 24, had been warned in the last 24 hours about the photos.
"There are currently no plans to release the photos unless false allegations continue to be made about Lindsay's involvement," that insider said. "Needless to say, if Barron was silly enough to file a lawsuit against Lindsay, these photos would be inevitably be used in her defense."
As we reported earlier Tuesday, New Yorker Ray LeMoine has been identified as the man who roughed up Barron — purportedly at Lohan's request.
In a blog for Vocactiv on Tuesday, LeMoine, a self-described freelance writer and bar owner, detailed his version of events after Barron refused to leave the ritzy house on Star Island in Miami.
LeMoine said after a night of working at the festival, "It was 5 a.m. by the time I got home to the rented mansion and discovered a huge party. I didn't know anyone there, the crowd was lame, and I went to bed. In the morning I woke up to discover that a bunch of people had been up all night doing Molly.
MORE ON:
Celebrity Justice
Article continues below advertisement
Molly is a popular form of ecstasy which has been glamorized by Miley Cyrus.
"My friend's name was on the lease of this mansion and we didn't want anyone to trash it, so we started kicking people out," he wrote.
"I walked out to the patio and I saw this blond brosef in a top hat and John Lennon glasses. He seemed nice at first, but when I asked him to leave, he went bonkers."
Even though, Hilton is no longer cooperating with cops, LeMoine wrote how he remained "on the lam."
"I've always wanted to go to Cuba by boat," he wrote.
"The Hiltons represent everything that sucks about America and I'll be happy to get away from them.
"The irony, of course, is that when Fidel Castro came to power in 1959, he took over the Havana Hilton. Say what you want about the man, but he knew how to spot an a**hole from 90 miles away. That's why he'd never be caught dead at Art Basel."
Two years ago, Barron was ordered to pay a gas station worker $4.6 million after he was allegedly struck by a car being driven by the drunk hotel heir.
Fernando Tellez claimed be broke his back and has been unable to find work since the accident.
However, during the trial, it was revealed that Telez continued to work for a month after the incident and didn't seek any medical attention the day of the accident.
Hilton later plead no contest to the DUI charge and to being in possession of a fake ID. He was placed on three years probation, fined $2,000 and ordered to take alcohol education classes, which he has successfully completed.