Exclusive
Could Adam Lanza Have Been Stopped? Sandy Hook Report Cites Missed Chances To Avoid School Massacre, Cites 'Parental Denial'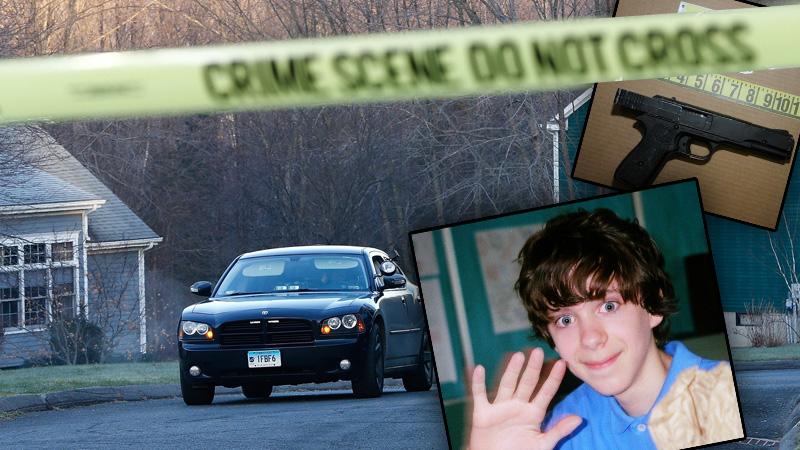 Article continues below advertisement
Some of the missed chances to prevent the tragedy involved schools helpng his mother — Lanza's first victim — "appease" her troubled son, the report said.
"Mrs. Lanza's approach to try and help him was to actually shelter him and protect him and pull him further away from the world, and that in turn turned out to be a very tragic mistake," one of the report's authors said at a news conference.
The 114-page report details how Lanza's "anxiety" in the months before the shooting grew over the possibility that he would have to move out of his mother's home. It strained his relationship with his mother and led to a "falling out" with his only friend — a young man who shared his interest in horror movies.
The report cites parental denial of their son's problems, a failure of the medical and mental health systems and the lack of intervention by educators. His preoccupation with violence was "largely unaddressed," it said.
Lanza's "social-emotional" problems, which included sensory difficulties, socialization delays, and repetitive behaviors,"were first identified when he was three. He was put into a special education program, but he was removed in the fourth grade because he met all his speech goals," according to the report.
Article continues below advertisement
One shocking revelation, according to the report is that Lanza's mother refused a recommendation that her son, then 15, be given an extensive medial evaluation for his profound anxiety. Instead, she allegedly got a doctor's note excusing him from attending school, which the report suggested increased his isolation from society.
Lanza's mother later pulled her son out of treatment the Yale Child Study Center, which could have given "meaningful and immediate intervention," the report said. She said she thought the center's diagnosis of her son "didn't fit" and that he didn't want to attend treatment sessions.
"In the face of disabilities that were so significant as to apparently justify Adam's lack of attendance for the entire school year it does not appear that anyone questioned why, if he was so debilitated, he was never hospitalized or referred for specialized educational placement," the study said.
The school district "did not follow appropriate procedures, monitor Adam's individual education plan… or document attempts to follow up with providers or the family regarding psychiatric or pediatric care," it said.