Chilling New Insight Into Adam Lanza's Mental State Prior To Sandy Hook Massacre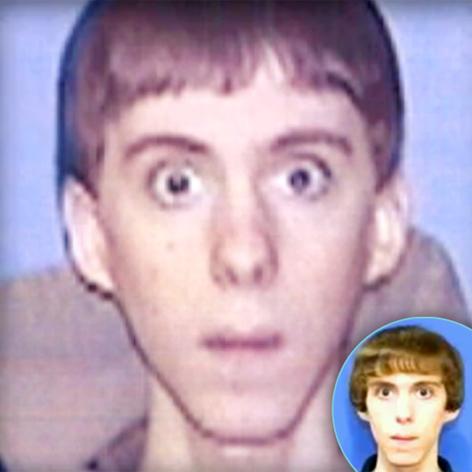 We've got a new image of Sandy Hook shooter Adam Lanza, taken from school records when he briefly attended Western Connecticut State University at the age of 16.
Photos of Lanza have been extremely scarce in the wake of the school massacre, and in this image taken from his I.D. card, the murderer-to-be stares ominously at the camera.
In another insight to Lanza's odd personality, on a WCSU info form asking Lanza if he's male or female, he wrote, "I choose not to answer.
Article continues below advertisement
Lanza attended the college after leaving Newtown High School when he was 16. There, he earned a decent 3.26 grade-point-average -- including an A in a computer class and an A-minus in American history -- before leaving the school for a stint at community college. An instructor at WCSU recalled that Lanza was very quiet and didn't fit in, though at the time, he was a few years younger than his peers.
Last week, authorities released details reports of their ongoing investigation of Lanza, painting the child killer as a recluse, and "avid gamer" who indulged in violent video games on consoles like the Xbox 360 and Sony Playstation.
Among the items recovered from Lanza's home included: a military uniform; seven journals containing "personal notes, memoirs and thoughts;" drawings; three images of dead bodies; more than 1,000 rounds of ammunition; three samurai swords; knives; more than 1000 ammo rounds; a book detailing Asperger's Syndrome; a gun safe; notes about gun shops; and a spreadsheet tracking mass murderers.
The FBI will said it will continue to investigate the findings to build a psychological profile of Lanza.
As we previously reported, on December 14, the 20-year-old shot his mother in her bed before taking an arsenal of her firearms to the school, killing 20 first-graders and six staffers. As police drew in on him, he shot himself in the head.