Inside Sandy Hook: State Of Connecticut Releases Horrific Photos From Inside School Where Gunman Adam Lanza Murdered 20 Children & Six Adults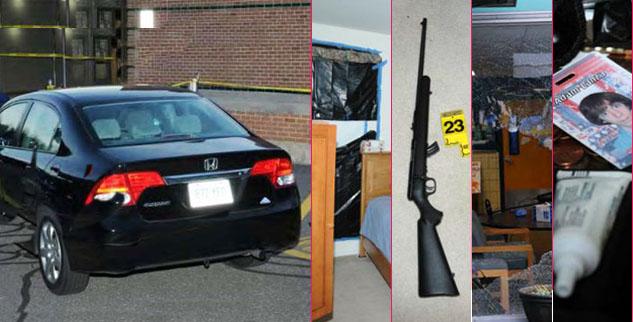 Article continues below advertisement
A photo of a shattered window at the elementary school is a sad reminder of the tragedy that took place that day.
There are 14 never-before-seen photos, including Lanza's badge from the Newtown Technology Team, and firearms and ammo found inside a safe in his bedroom.
Lanza's bedroom windows appeared to be blocked out with garbage bags held up with painter's tape.
Video games such as Left 4 Dead, Grand Theft Auto IV, Call of Duty 4 and Metal Gear Solid were also photographed as evidence.
Lanza, 20, first shot and killed his mother, Nancy, in their Newtown home before opening fire on Sandy Hook.
He then turned the gun on himself, shooting himself dead in the head as first responders arrived at the school.