Sandy Hook Shooter Adam Lanza Drew Disturbing Images Of Dead Women, His Mother's Emails Reveal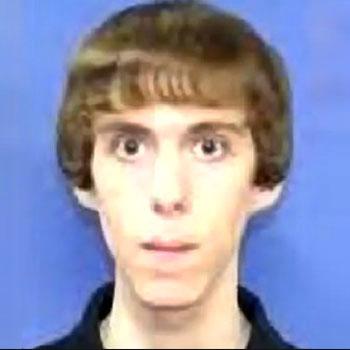 Yet more disturbing details about the life of Sandy Hook Elementary School shooter Adam Lanza emerged on Monday when it was revealed that he drew sinister pictures of dead bodies that horrified his mother.
"One (drawing) had a woman clutching a religious item, like rosary beads, and holding a child, and she was getting all shot up in the back with blood flying everywhere," said a friend, according to a New York Daily News report.
Article continues below advertisement
"Nancy was disturbed, really disturbed, but didn't confront him," he explained. "She wanted to think it over."
As RadarOnline.com previously reported, Lanza, 20, shot dead his mother, Nancy, in her bed on Dec. 14, 2012, in Newtown, Conn., before taking an arsenal of her firearms to the school. As police drew in on him, he shot himself in the head, but not before killing a total of 26.
The latest shocking insight into the mind of the killer came from e-mails obtained by the Daily News where Nancy revealed her fears that he would suffer from the family's black plague – a genetic disorder that killed her grandfather, nearly took her life and had manifested in Adam, who had also been diagnosed with the form of autism known as Asperger's syndrome, and a sensory perception disorder that prevented him from recognizing pain and caused him to recoil from being physically touched.
In the hundreds of e-mails, the troubled mom detailed how doctors found lesions on her brain in 1999 that she described as "like living on top of a time bomb," she told friend, Marvin LaFontaine.
"I am carrying the gene for this type of self-destruct," she wrote to LaFontaine. "My diagnosis was not good. I was going under the premise that I had a limited time left… about enough to get the boys settled in… At one point I was trying to deal with the time frame of about 12 months."
Article continues below advertisement
The disease fortunately went into remission, but it reportedly flared back up again in January 2012.
Dating back to 1999, the worried woman's e-mails also revealed how she had often coddled her children, and also stressed that they might become the victims of school violence themselves after a nail attack by a student in New Hampshire hit the headlines.
"That kid (with the nail) should be expelled from school," she blasted in an email in March 1999. "(Schools) go on and on about their great 'zero tolerance' regarding drugs and alcohol… but go ahead and let a kid attack another with a weapon!"
Nancy went on to complain that school funds would be drained providing the culprit with an aide sitting with him, but wouldn't pay for "one hour a week of speech therapy for a smart, quiet child with a speech impairment" like Adam.
Last month, authorities released details of their ongoing investigation into Lanza's life, painting the child killer as a recluse, and "avid gamer" who indulged in violent video games on consoles like the Xbox 360 and Sony Playstation.
Among the items recovered from his home included: a military uniform, seven journals containing "personal notes, memoirs and thoughts," drawings, three images of dead bodies, more than 1,000 rounds of ammunition, three samurai swords, knives, more than 1,000 ammo rounds, a book detailing Asperger's Syndrome, a gun safe, notes about gun shops, and a spreadsheet tracking mass murderers.