Ryan Lanza: 'My Brother Was Not A Monster'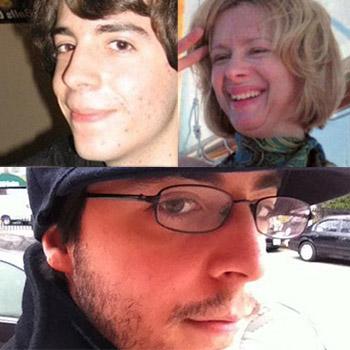 The brother of the Sandy Hook School shooter says Adam Lanza was not a monster.
'I will miss you bro. I will always love you as long as I live," Ryan Lanza wrote in a Facebook chat with the New York Post.
Ryan Lanza noted that he too was a "victim," as he had lost both his mother and a brother that he loved.
As RadarOnline.com has been reporting, Adam Lanza shot and killed his mother Nancy Lanza, then drove to Sandy Hook School where he slaughtered 20 children and six staffers before taking his own life.
Article continues below advertisement
Responding to a Facebook poster who told Ryan that Adam should "rot in hell," Ryan responded, "you have no right to call my brother names when he isn't here no more. Just let my brother rest in peace. Please." And he told The Post, "he is calling my brother a monster when he don't even know him."
The last of Adam Lanza's six and seven-year-old victims was buried Saturday amid a raging controversy about gun control and school safety.