Adam Lanza's Voice Heard In Chilling Clip, Speaking About Teenage Mall Shooters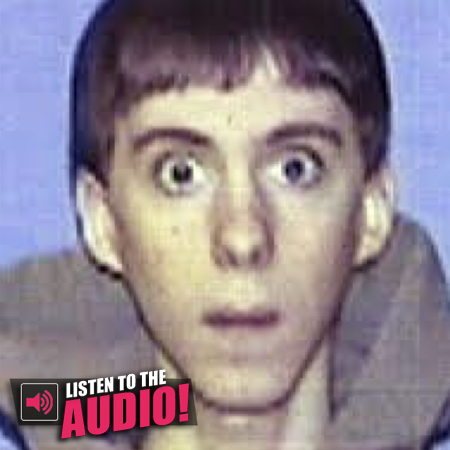 Sandy Hook shooter Adam Lanza's voice is heard in an unearthed clip from a college radio show, and we've got the audio for you right here on RadarOnline.com.
The Dec. 11, 2011 clip -- a year and three days before Lanza's elementary school rampage -- was pulled from Anarchy Radio, and first spotted by the NY Daily News.
In it, Lanza calls himself "Greg" and speaks in detail about the 2009 chimp attack on Connecticut woman Charla Nash, at one point drawing parallels between the chimp and "a teenage mall shooter."
Article continues below advertisement
The methodical-speaking Lanza told the show's host, John Zerzan, that the chimp's "attack can be seen entirely parallel to the attacks and random acts of violence that you bring up on your show every week, committed by humans, which the mainstream also has no explanation.
"I just ... don't think it would be such a stretch to say that he very well could have been a teenage mall shooter or something like that."
Zerzan told the paper "the only thing that seemed odd about Lanza was his voice seemed kind of robotic ... but what he was saying made sense."
Watch the video on RadarOnline.com
Two former classmates, one of them Kyle Kromberg, verified to the paper that the voice was indeed Lanza's.
"As soon as he opened his mouth, I knew it was him," Kromberg told the paper. "There's no voice distinction."
Lanza further elaborated on the call, and the chimp incident, on a message board to a website linked to a video game based on the 1999 Columbine shootings.
As we previously reported, on Dec. 14, 2012, the 20-year-old shot his mother in her bed before taking an arsenal of her firearms to the school, killing 20 first-graders and six staffers. As police drew in on him, he shot himself in the head.