Exclusive
Why Leah Left: The Real Reason Messer Suddenly Quit 'Teen Mom 2'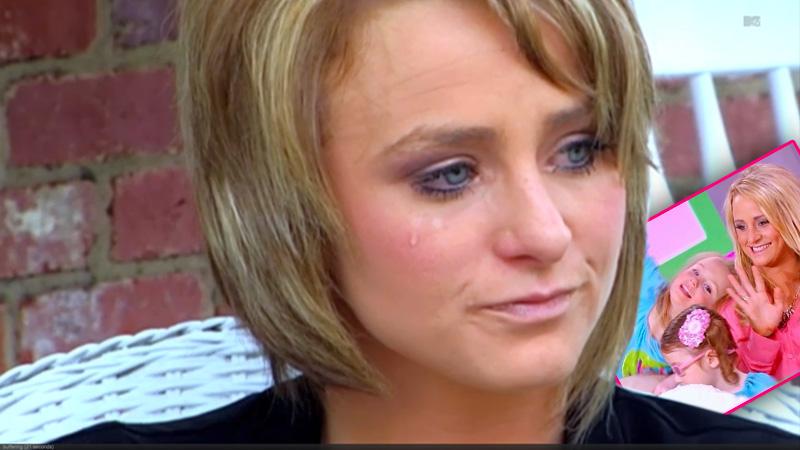 After Leah Messer announced that she's leaving Teen Mom 2 after five drama-packed seasons, fans are left wondering why the reality star would ditch the MTV series that gave her fame and a steady paycheck.
Now RadarOnline.com can exclusively reveal that the mother of three quit the show because she believes reality notoriety could lead her to lose her 4-year-old daughters.
"Leah's final court date is coming up, and her behavior on the show made her look really bad to the judge," a source tells RadarOnline.com of the 22-year-old, who is battling ex-husband Corey Simms, 25, for custody of their twins Ali and Aleeah.
Article continues below advertisement
Indeed, Messer was caught on camera during a July episode falling asleep in the middle of a phone call with Ali's doctor and mumbling incomprehensibly.
She even admitted to feeling like a "druggy" in a filmed conversation with husband Jeremy Calvert, 25, while they played with daughter Addalyn, 21 months.
"I feel like I'm slurring and I just feel really weird and I'm freaking out," she said.
Though Messer insisted she was only on the medication temporarily to deal with extreme anxiety, friends exclusively told RadarOnline.com over the summer that the stay-at-home mom had been abusing prescription drugs.
"We think Leah could be taking powerful painkillers including Lortab and Percocet," an insider close to the West Virginia native revealed. "They are very easy to get on the streets in her hometown."
Messer's on-camera antics reportedly led for Simms and his wife Miranda to push harder for primary custody of the two little girls.
While arguing for custody in court, Simms "used her recent prescription medication use as grounds," a friend told In Touch in September.
"Leah's daughters are her number one priority," the friend tells RadarOnline.com. "Now that the show could lead her to lose custody, she's ready to leave her reality TV life behind."
As RadarOnline.com has reported, she is also in the midst of a marriage crisis with husband Calvert after he publicly accused her of cheating on Twitter.
Do you think Leah is making the right decision by leaving? Sound off in the comments.