'Teen Mom' Leah's Worst Nightmare: Messer's Ex Threatens To File For Full Custody Of Twins After Reality Star Admits Pill Use On TV!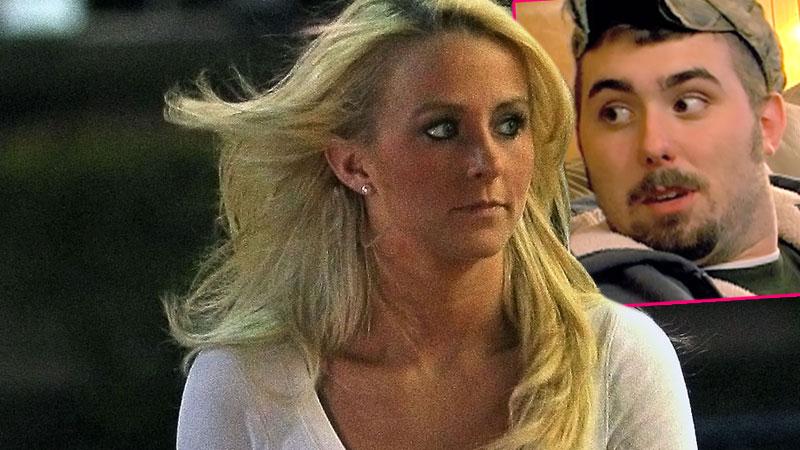 Leah Messer's public brush with prescription pill abuse is back to haunt her.
According to In Touch, the Teen Mom 2 star, 22, was blindsided by her ex husband, Corey Simms, who recently threatened to file for full custody of their 4-year-old twin girls.
"Leah was caught off guard," an insider tells the magazine. Messer and Simms, who split in 2011, "have gotten along and co-parent their kids so well. She doesn't understand why Corey would do something like this."
Article continues below advertisement
However, sources close to the doting dad say he's not only enraged by his ex-wife's request for more child support, but he's concerned about her admitted medication use.
"To get back at her, he asked for full custody of Ali and Aleeah— and used her recent prescription medication use as grounds," a friend of the 25-year-old tells In Touch.
On a recent episode of her MTV reality show, fans were shocked by Messer's loopy behavior, including slurred, incoherent speech, while admittedly under the influence of drugs.
Later on the July 23 episode, Messer confessed to husband Jeremy Calvert, 25, that she felt out of control.
"I feel like I'm about to start crying because I feel like . . . I'm on drugs and I've never felt like that ever in my life," she said. "I don't like feeling like that. I feel like I'm slurring and I just feel really weird and I'm freaking out."
Though Messer claimed her pill use was only very recent, friends exclusively told RadarOnline.com in July that friends fear the young mother of three has been dabbling in painkillers— without a doctor's prescription— for a long time.
"We think Leah could be taking powerful painkillers including Lortab and Percocet," an insider close to the West Virginia native tells RadarOnline.com. "They are very easy to get on the streets in her hometown."
Now, In Touch claims, Messer is distraught by the thought of losing her babies.
"She couldn't believe that Corey would stoop so low, especially since he knows that she's a good mom," a friend says, adding that Messer claims she's no longer using pills. "She's sober now."