Exclusive
Drinking, Panic Attacks & A Medical Crisis: Paula Deen's Marriage From Hell Exposed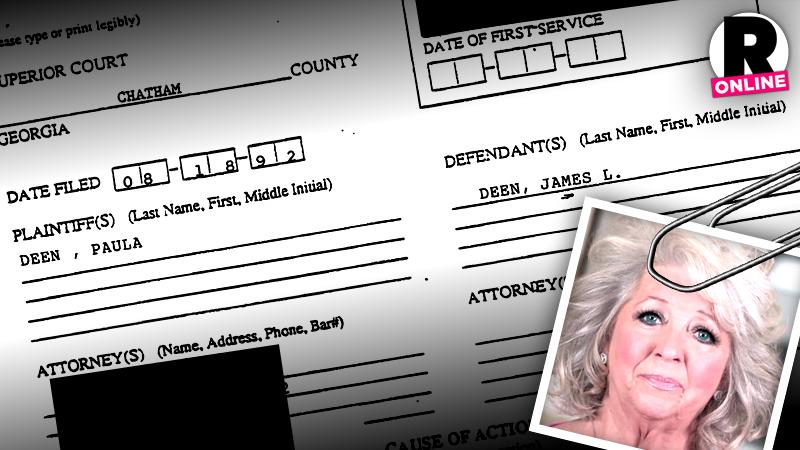 Paula Deen is back on top after the N-word scandal almost torpedoed her career. But RadarOnline.com has learned that her racism controversy was not the first time she's had to tread through choppy waters. By her own admissions, the TV chef's first marriage was a living hell suffused with booze, panic attacks and a medical crisis — and she barely survived in one piece!
Paula and her first husband Jimmy Deen "separated on or about July 17, 1992," according to documents obtained by Radar. Court records stated that the marriage was "irretrievably broken," and there was "no chance of reconciliation."
Article continues below advertisement
At issue? "He drank, and he drank way too much to suit me," she claimed in her 2007 memoir, Paula Deen: It Ain't All About The Cookin.
READ The Bombshell Divorce Docs
But the couple's marriage could have been doomed from the start. High school sweethearts, they married in 1965, only to weather the death of Paula's dad Earl in a car crash one year later. Four years after that, her mom, Corrie, died of bone cancer.
Paula was stricken with panic attacks and agoraphobia, while her husband's drinking only got worse, she has claimed.
Her first restaurant, The Lady, opened in Savannah in 1991, but by then she was ready to go it alone, and filed for divorce.
According to the documents obtained by Radar, she was awarded $300 a month in alimony and also got medical insurance for herself and their two sons, Jamie and Bobby.
Paula met her current husband, former tugboat captain Michael Groover more than ten years later. They married in 2004, and have been together ever since.