More Controversy: Paula Deen Used Gay Slurs & The 'N' Word 'All The Time', Another Ex-Employee Claims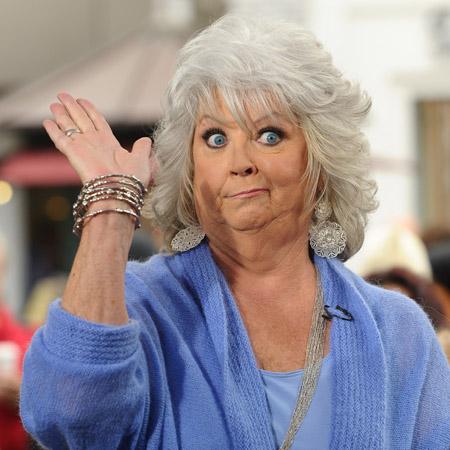 Fighting for her financial life, Paula Deen tearfully told the TODAY show on Wednesday that she has used the 'n' word only once – but a former employee has come forward claiming she used it all the time and also made slurs against gay people!
Mincey McDonald, a waitress at Deen's restaurant Lady & Sons from 1998 – 2003, told the National Enquirer, that the 'n' word "was Paula's favorite word – she used it all the time. I've heard Paula specifically say that she did not want any n*****s working in front of the house as hostesses, waiters or bussers."
Article continues below advertisement
McDonald's comments are in the new issue of the Enquirer and she adds that Deen called gay people fa**ots.
The Enquirer says McDonald passed a polygraph test on her allegations against Deen.
As RadarOnline.com reported, Deen admitted in a depositon to using the 'n' word after having a gun held to her head in a bank robbery but also indicated that she had repeated conversations between black people, also using the 'n' word in that context.
She said in her deposition that her husband has told racist jokes in front of her.
The Food Network dropped her, choosing not to renew her contract as the controversy raged out of control.
McDonald says that Paula treated black people "like animals." Deen has denied the claims.
The new issue of the Enquirer is on sale Friday.