I'm 'Just A Human Being': Dean McDermott Admits He 'Messed Up,' But Deserves A Second Chance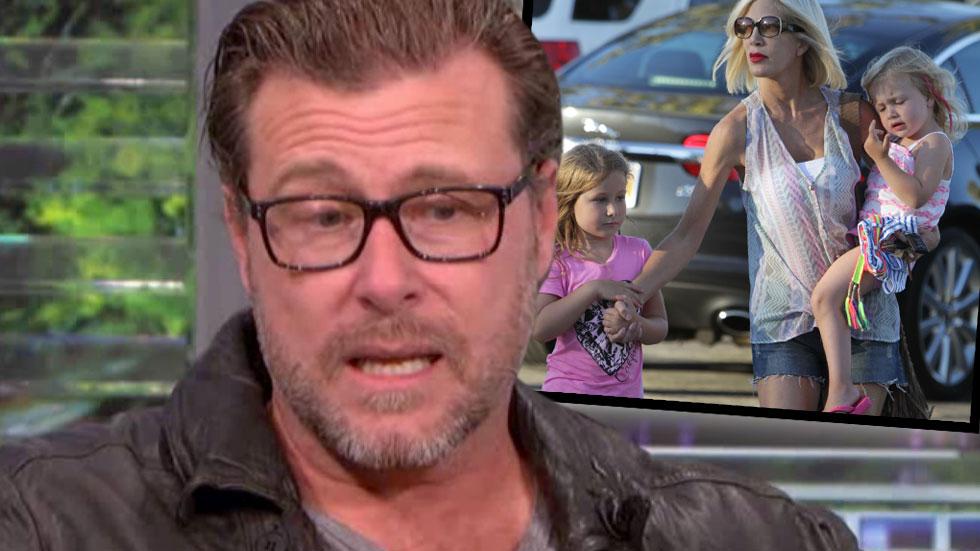 Dean McDermott admits he "messed up" cheating on the mother of his four children — but thinks he deserves a second chance.
Tori Spelling's unfaithful husband, speaking with E! News, made a public plea for forgiveness in the wake of his cheating scandal, which has been a key storyline on the latest season of the family's reality show, True Tori.
"I would love for the public to see me as just a human being," said the Canadian actor, days after a fiery Twitter rant against his haters.
Article continues below advertisement
He continued, "I'm just trying — I'm trying to get through this life, I'm trying to do some good and I'm trying to teach my kids right from wrong and just have a good life."
McDermott said that his mistakes won't define him, but rather how he conducts himself afterwards that will come to reveal his "true character."
Watch on RadarOnline.com
McDermott, 47, hyped upcoming editions of True Tori as groundbreaking programming in showing a marriage in crisis, adding that "viewers may not be ready for real reality TV."
McDermott — who said he's currently on "good terms" with his wife — said he hopes viewers of the show will see his path to redemption through the darkest days of his marriage to the 90210 star.
"I would like people to take away from all of this that I'm a good guy that messed up that is just trying to put my life back together … our life back together."
True Tori airs Tuesdays at 9/8c on Lifetime.