Exclusive
Dean McDermott Cheated 'For A Reason': McDermott's Friend Reveals Why Tori Spelling's Husband 'Went Through The Motions Of Being A Married Man'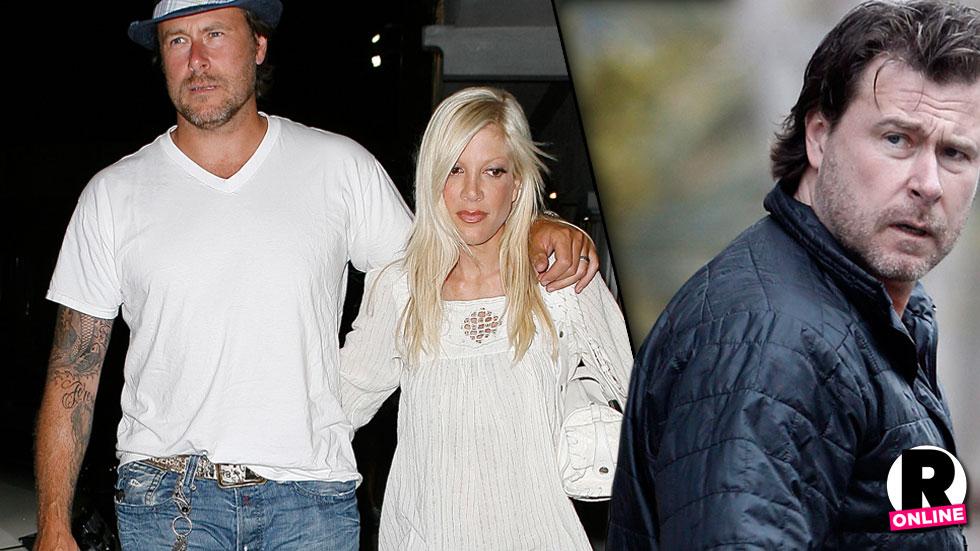 Tori Spelling is still struggling to understand why her husband Dean McDermott cheated on her last year with a Canadian twenty-something. But now, McDermott's close friend is opening up to RadarOnline.com about how McDermott "went through the motions of being a married man," and how "obvious issues" stemming from his childhood could have led him to ruin his marriage— and his life.
"Dean and I go back many years," Toronto native Dan Kibsey told Radar. "We were neighbors for about ten years. Teenage school kids right up until we were ready to move out of home."
Article continues below advertisement
And according to Kibsey, McDermott's emotional problems began at a young age.
"His mom was quite ill for many years," Kibsey revealed. "She had diabetes and some other issues." Together, they contributed to an early death.
"Her passing hit Dean hard," Kibsey explained. "I think it would hit any family member hard! He was still pretty young: 16, 17. That's tough."
As McDermott grew and married first wife Mary Jo Eustace in 1993, he and Kibsey kept in touch, and his childhood friend says he saw how the future reality star was still carrying a lot of emotional baggage.
"He went through the motions of being a married man, and that's basically it," Kibsey said.
In 2006, he married Spelling, and they seemed like a happy couple up until his 2013 adultery was revealed.
"A lot of things have gone on," Kibsey conceded. "I had a call from L.A. during that period and we emailed back and forth many times."
"What people do, they're doing things for a reason," he continued. "Whether because of your marriage or other issues that push you to do things."
McDermott blamed the situation on substance abuse during therapy sessions that aired on True Tori. Kibsey said, "As far as seeing it on the show and knowing about those particular issues, that information was obvious before anything aired."
But Kibsey insisted, "I think some things have been blown out of proportion."
McDermott, 47, and Spelling, 41, continue to plow through the wreckage of their marriage on True Tori, Tuesday nights at 9/8 central on Lifetime.