Exclusive
Tori Spelling Cheating Scandal Secret: Source Claims Dean McDermott Confessed To Bedding 5 Women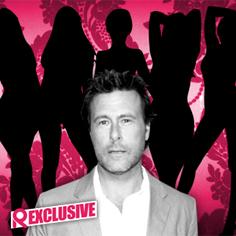 Tori Spelling's love rat husband has made a senses shattering confession!
In rehab for the "mistakes" he has made and the "pain" he has caused his family, Dean McDermott has privately admitted to his devastated wife that he cheated with as many five in the last two years while married, RadarOnine.com has been told.
The 47-year-old father-of-five came clean during therapy and said most of the women he cheated on Spelling with were hook-ups whilst he was traveling, a source claimed.
Article continues below advertisement
"He was forced to finally admit the truth to Tori," the insider said.
"Making matters worse, Dean admitted to not always using protection during the encounters. It's the ultimate betrayal for Tori and she probably won't be able to ever forgive him for that. It's one thing to cheat, but another to have unprotected sex," claimed the source.
McDermott allegedly cheated on Spelling, 40, with a woman named Emily Goodhand, who claimed she had sex with the actor during a two-day romp at the Fairmont Royal York Hotel in Toronto, last December.
Goodhand claimed McDermott told her he was in a "sexless marriage" with the ex-90210 actress.
As we first reported, the "Spelling It Like It Is" author complained to friends that her husband wanted to have sex with her on a daily basis, even after staying up all night with their newborn son.
"Dean wants sex from her 24/7," a source previously revealed.
"Their sex life when they first hooked up was wild and kinky. Of course, they didn't have children and were very uninhibited.
Article continues below advertisement
"Dean would always throw it in Tori's face that their sex life wasn't as hot as it used to be. Well how could it be? They now have four children and Tori would stay up with Finn all night when he was fussy.
"The last thing Tori would want to do is have sex and yet Dean would be ready to go! He even accused Tori of paying more attention to their children!"
Admitting that he took "full responsibility for my actions," McDermott voluntarily checked himself into a treatment center to "address some health and personal issues," as RadarOnline.com was first to reveal.
However, despite the therapy, the reality star is allowed to leave to visit his and Spelling's four children – Liam, 6, Stella, 5, Hattie, 2, and Finn, 15 months – at their house.