'I'm Not A Monster' — Dean McDermott Defends His Decision To Cheat On Wife Tori Spelling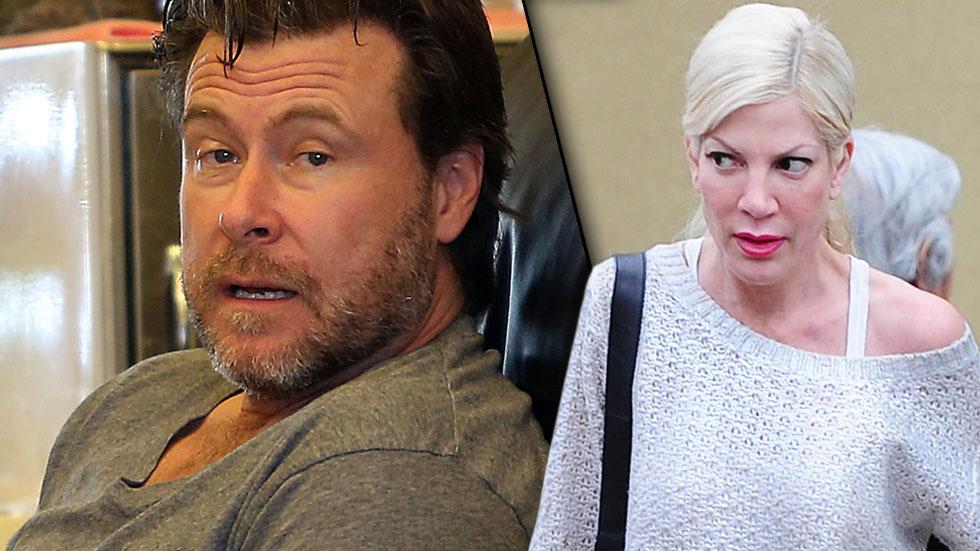 Dean McDermott is sick of getting called "a monster" for cheating on his wife, Tori Spelling, and he's not going to take it anymore!
The 47 year old opened up about his frustration in a recent interview, declaring that he's "not the first person to ever cheat on his wife."
While that excuse may not fly with a lot of people, McDermott insists he is contrite. "I'm a human being and I messed up," he confesses. "I'm not a monster."
Article continues below advertisement
"I'm owning up to it and I'm getting help," he continued. "But to label me a monster or evil is very hurtful."
McDermott also revealed that his affair "was more about how I was feeling about myself than having an affair."
Meanwhile, Spelling, 41, has been in the hospital since October 18. "The show we're shooting is obviously very emotional. It's six days a week," explained her husband. "It finally caught up with her and took its toll, so she has bronchitis, sinusitis, and pneumonia and she's getting great care at the hospital."
Not that McDermott would know. On October 23, the True Tori reality star took to Instagram to blast him for failing to be around when she needed him most.
"This sick in hospital I finally see how quickly life can take it all away frm you. We all need 2 step up frm inside& go 4 it! W/our friends by our side," she wrote in the caption accompanying a picture of her lying in a hospital bed. "Sadly I've finally faced truth that 1 person will never be there 4 me."
Article continues below advertisement
Despite McDermott's recent issues with Spelling, his childhood friend, Toronto native Dan Kibsey, came to his defense and tried to shed light on what's gone wrong.
In an exclusive interview with RadarOnline.com, Kibsey insisted McDermott's emotional problems began at a young age. "His mom was quite ill for many years," Kibsey revealed. "She had diabetes and some other issues." Together, they contributed to an early death.
"Her passing hit Dean hard," Kibsey explained. "I think it would hit any family member hard! He was still pretty young: 16, 17. That's tough."
"What people do, they're doing things for a reason," he continued. "Whether because of your marriage or other issues that push you to do things."
Do you think Tori should forgive and forget, or would she be better off to get as far away from Dean as possible?