Medical Emergency: Frail Mary Tyler Moore Rushed To Hospital - Looks Like 'Death Warmed Over,' Pal Reveals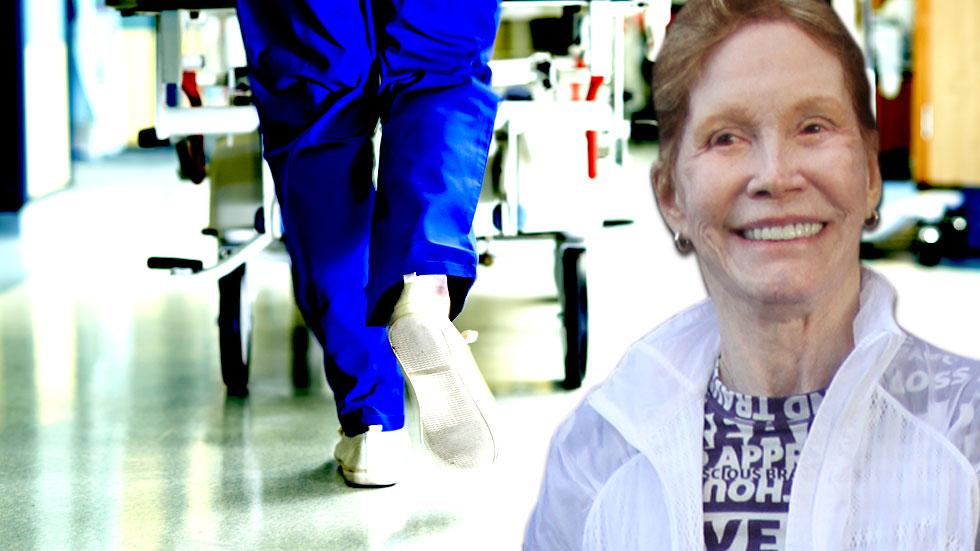 Article continues below advertisement
According to a report dated Oct. 8, 2014, from Greenwich, Conn. Emergency Medical Services obtained by The ENQUIRER, police and EMS sped to Moore's estate after receiving a call for a "diabetic." Gregory S. Hannigan, Director of General Services for the Police Dept. of Greenwich, told the magazine the incident was "medical in nature," but declined to elaborate.
The ENQUIRER visited the actress' home in early October and confirmed that she remains bedridden. Although the magazine didn't speak to Moore, a worker at her estate admitted, "I've never seen the lady out of the house, but my boss says she's very, very sick – like death warmed over.
MORE ON:
The National Enquirer
"If for some reason she emerged, we've been told to never speak to her and, if possible, disappear ASAP so she doesn't see us," the source added.
The magazine has previously reported that Moore has resisted being placed in a nursing home, despite the urgings of her husband, Dr. Robert Levine, 60.