Mary Tyler Moore To Have Brain Surgery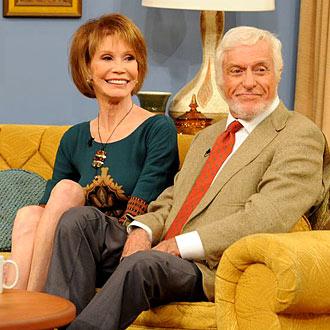 Television icon Mary Tyler Moore has revealed she will undergo brain surgery.
The 73-year-old star says she will undergo surgery to remove a meningioma, a benign tumor of the lining tissue of the brain.
Her rep told People: "At the recommendation of her neurologist, who has been monitoring this for years, and a neurosurgeon, Mary decided to proceed with this fairly routine procedure."
Moore became America's sweetheart by playing Laura Petrie on the Dick Van Dyke Show in the 60's; a decade later, she starred as the romantically challenged TV associate producer Mary Richards on The Mary Tyler Moore Show.
Article continues below advertisement
She was also nominated for a best actress Oscar for Robert Redford's Ordinary People back in 1980; her most recent television appearance was opposite Betty White on Hot In Cleveland.
Moore -- who has been married three times -- suffered heart-break when her only son Richie Meeker died when he accidentally shot himself with a gun in 1980, aged 24.
Her sister Elizabeth died in 1978, aged 21, in what was ruled a suicide following a drug overdose.
She is currently married to Dr. Robert Levine . The pair met after her mother was treated by him during a house-call in New York; they married in 1983.
Renowned for her charity work and mega-watt smile, Moore makes a surprise appearance on the Rachel Ray Show Thursday during an interview with her friend and former co-star Dick Van Dyke.
RELATED STORIES: