Exclusive
Amanda Bynes Checks Into Los Angeles Mental Hospital — The Latest Details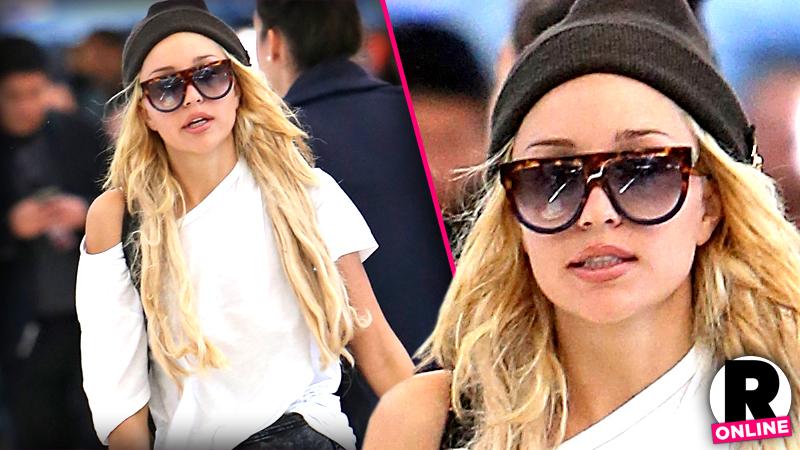 Amanda Bynes has checked into Las Encinas mental health facility in Pasadena, RadarOnline.com has exclusively learned.
According to a family source, "Amanda agreed to come back to Los Angeles. Her parents are hopeful she will now get the help she needs."
As RadarOnline.com previously reported, the troubled actress landed at LAX on Friday afternoon, after accusing her father, Rick, of physically abusing her, only to recant hours later -- after saying she had made the claims because of a microchip implanted in her brain.
Article continues below advertisement
Earlier on Friday , Rick and Lynn Bynes released an official statement to RadarOnline.com exclusively through their family lawyer, Tamar Arminak.
"I am heartbroken today for my husband of 47 years. Rick has been the best father and husband a family can ask for," the statement reads. "He has never abused Amanda or our other children physically or sexually. These accusations are absolutely horrible and could not be further from the truth! These allegations stem from Amanda's mental state at the moment. They have no basis in reality. It saddens me beyond belief that my husband's character could be slandered in such a way."
It's understood that her parents will be headed to court in next several days to become conservator of their troubled daughter once again.
Amanda had been under a conservatorship after treatment for mental health issues last summer. That conservatorship expired in August.
WATCH RadarOnline.com's exclusive video of Amanda arriving at Las Encinas, and video of her arriving at LAX earlier in the day:
Story developing.