It's On! Jennifer Aniston & Angelina Jolie Set For Anticipated Oscar Showdown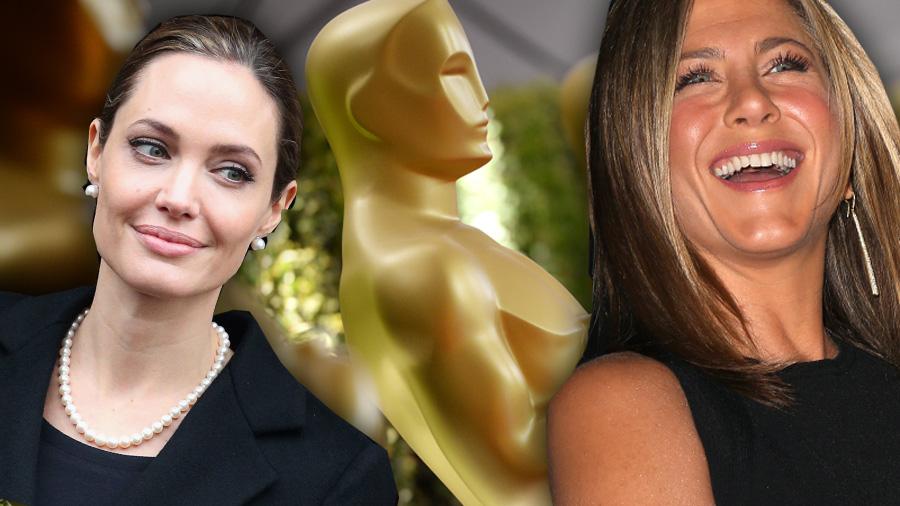 The anticipation for the 2015 Academy Awards is growing — and the nominees haven't even been announced yet! But this year, the real show could be in the audience, since bitter rivals Jennifer Aniston and Angelina Jolie are both expected to attend.
Both are currently surrounded by buzz regarding Oscar nominations: Brad Pitt's current wife, 39, is a frontrunner in the Best Director category for Unbroken, and Aniston, Pitt's 45-year-old ex-wife is considered a lock for her role in Cake after the film got a standing ovation at the Toronto International Film Festival.
Article continues below advertisement
"It's going to be the most talked-about event of the awards season, and everyone is hoping for a major catfight!" a Hollywood insider told The ENQUIRER. "But each of them have told Oscar organizers that under no circumstances is there to be any risk of a run-in."
As such, according to the magazine, "Organizers are going to great lengths to ensure there are no incidents involving the two actresses."
"If anything goes wrong, there will be hell to pay!" the source told The ENQUIRER. "There will be a huge push to get these two in the same photo. No one wants to miss it."
Jolie has had two previous Oscar nominations and won for Best Supporting Actress with Girl Interrupted in 1999, whereas Aniston has never been nominated for an Academy Award.
Do you think that Jennifer Aniston and Angelina Jolie will have a run-in at the 2015 Academy Awards? Let us know in the comments below.