Exclusive
Jennifer Aniston's Baby Secret: It's A Boy! Family Member Tells All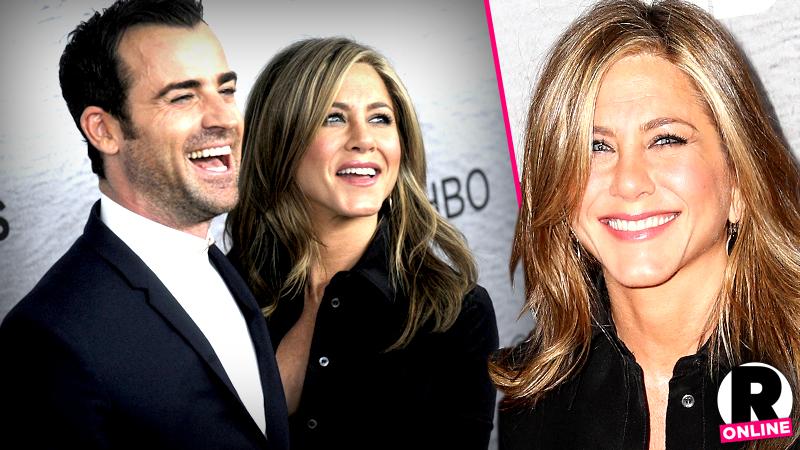 Article continues below advertisement
"It's a big baby. They're having a baby boy," confirmed Adriane's grandmother Amanda Derycke.
The great-grandmother to-be visited the 24-year-old makeup artist last weekend and can report that she's doing "really well," but the two families haven't quite bonded just yet.
"I haven't met him. But I'm sure I will," she said.
Amanda also hasn't gotten word that AJ's big sis has reached out to offer congratulations to the happy couple.
"I don't know how she feels about it. They're trying not to pump this up a lot," Amanda admitted. "I think she Jennifer might in the future. I'm sure he's told her. He's very excited."
But despite all the baby joy, it hasn't quite been smooth road to parenthood.
"She Adriane still has morning sickness. She can't eat certain foods," the new great-grandmother confessed. "So she's having a little trouble. Aside from that, she's doing fine."
Article continues below advertisement
And their long distance relationship isn't ideal.
"They're not together-together. They're kinda together as a couple," she admitted. "He lives up north in Oxnard. But he's very involved in the pregnancy and she's very involved with her child."
But maybe the young loves will have a much-needed babysitter soon enough: "I think it would good for everybody," Amanda added if Jennifer were a part of their expanding family.
Despite being beaten to the altar and delivery room by her scruffy, punk-surfer half brother, the future Mrs. Theroux isn't in any rush to add doting mother to her list of high-profile roles.
"I don't have this sort of checklist of things that have to be done, and if they're not checked, then I've failed some part of my feminism or my being a woman or my worth and my value as a woman because I haven't birthed a child," she told Carson Daly on the TODAY show. "I've birthed a lot of things, and I feel like I've mothered many things," she added. "And I don't feel like it's fair to put that pressure on people."