Pregnant Pin Thin Kate Middleton Returning To Royal Duties After Suffering Severe Morning Sickness, Says Palace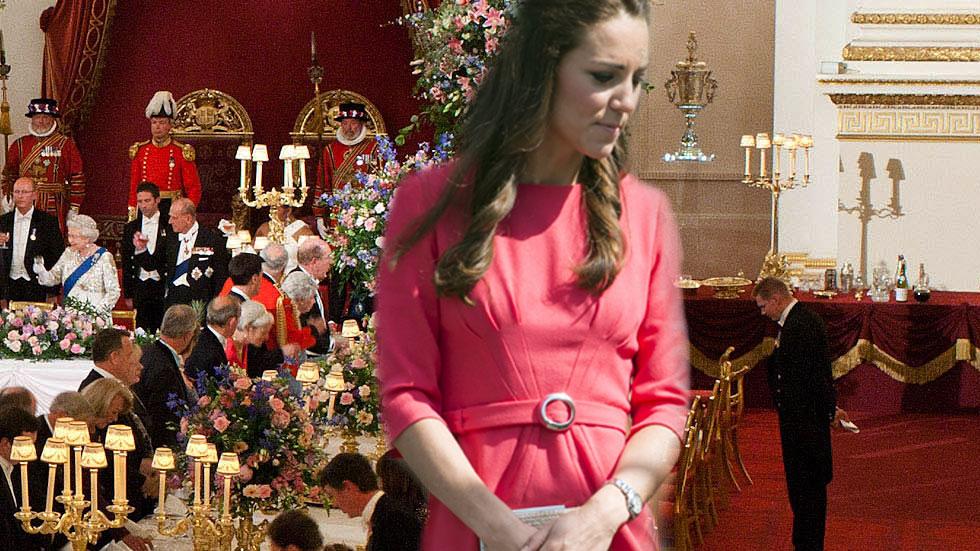 RadarOnline.com shocked the world by releasing photos of a pin thin and pregnant Kate Middleton.
But incredibly, she is set to return to royal duties after recovering from three weeks of severe morning sickness, according to the Mail On Sunday.
Royal aides told the newspaper that the Duchess of Cambridge, 32, is planning to resume official engagements next month, noting, "There will be engagements in October and November. We just haven't announced them yet."
Article continues below advertisement
But is it too soon for the fragile pin thin pregnant princess?
As RadarOnline.com has reported, Prince William's wife has been suffering from hyperemesis gravidarum – a condition she also went through during her pregnancy with Prince George.
Symptoms of the illness can include persistent nausea and vomiting, which could account for Middleton's skinny appearance while pregnant.
Middleton has not been admitted to the hospital this time, but she has received medical assistance at Kensington Palace.
Pierre Dukan, founder of the high-protein, low-carb diet Kate reportedly used to slim for her 2011 wedding to Prince William, had said the Duchess is too slim.
"I think she lost too much," said the French nutritionist. "At the beginning she had good cheeks. Now she has no cheeks."
And while the palace is predicting a speedy return to royal duties for the Duchess, feminist icon Germaine Greer is saying she shouldn't have gotten pregnant again so soon after having first child George, who is now one year old.
Article continues below advertisement
Greer, known for the book The Female Eunuch, said of Middleton to Newsweek, "The girl is too thin….she is vomiting her guts up and shouldn't have been made to go through all this again so soon."
The Australian writer, 75, said Middleton should have no more children: "It's not so much that she has to be a womb, but she has to be a mother. I would hope after this one she says, 'That's it. No more.'
"The whole thing is a mad anachronism. The 'firm' tell us that the first born will now become monarch regardless of sex. Well, big ******* deal!"
She also attacked the royal family for crushing the Duchess' personality.
Greer charged Kate had a "b*****d of a job" because she had been "put in charge of William" and "cannot do or say anything spontaneous. She has learned what she has to do and say and how to do and say it in the approved way. Spontaneity will get her in trouble."
More worrisome, however, for the royal mom-to-be is her morning sickness which recently forced her to pull out of a tour of Malta on behalf of the Queen, leaving Prince William, 32, to stand in for her.
Doctors advised Middleton not to travel on the two-day visit to mark the 50th anniversary of Malta's independence.
Hubby William recently admitted that Middleton's morning sickness has been "tricky," but both are "immensely thrilled" about expecting their second child.