Exclusive
World Exclusive Photos: Pin Thin Kate Middleton Bares Bitty Baby Bump For The First Time — Is She Too Skinny?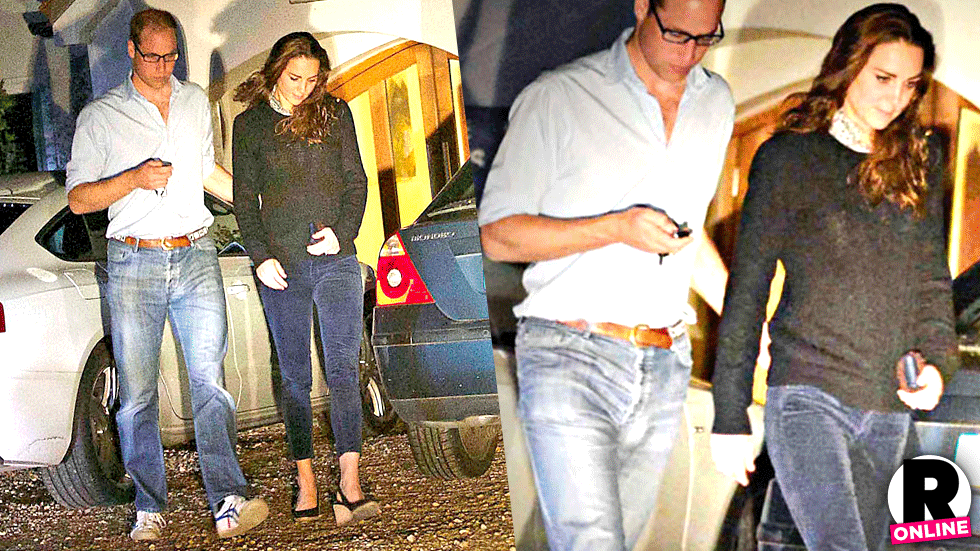 By George, the royal heir is getting a sibling! And only RadarOnline.com has the world's first glimpse at Duchess of Cambridge Kate Middleton's itty bitty baby bump, which she bared for the first time during a recent night out with husband Prince William.
Wills and his wife were spotted dining at the cozy King's Head pub in Great Bircham on Thursday September 11 at around 7:45 p.m.
Though they have a country home, Anmer Hall, nearby, "Locals were stunned to see the royal couple saunter in and sit at a quiet table in the corner," a source tells Radar.
Article continues below advertisement
Guarded by four armed Royal Protection Squad officers, they both dined on black bream (a freshwater fish) with roasted vegetables on a bed of spinach, and shared a single vanilla ice cream — with two spoons! — for dessert. Notably, Middleton drank water, while William opted for red wine.
"Towards the end of the meal, a couple of stunned locals introduced themselves to the royal couple and shook their hands," the source says, before they left around 10 p.m.
A hearty meal is certainly a rarity these days for the royal mama, who has been suffering from debilitating morning sickness called hyperemesis gravidarum, according to reports. The brutal condition can even cause weight loss in pregnant moms-to-be, according to docs, and Middleton certainly looked especially thin. Her first pregnancy, with George, was marred by a bout of the ailment as well.
Leave well wishes for Wills and Kate in the comments!