The Emperor's New Clothes? Or The Prince's New Hair? Vanity Fair Cover Comes Under Photoshop Scrutiny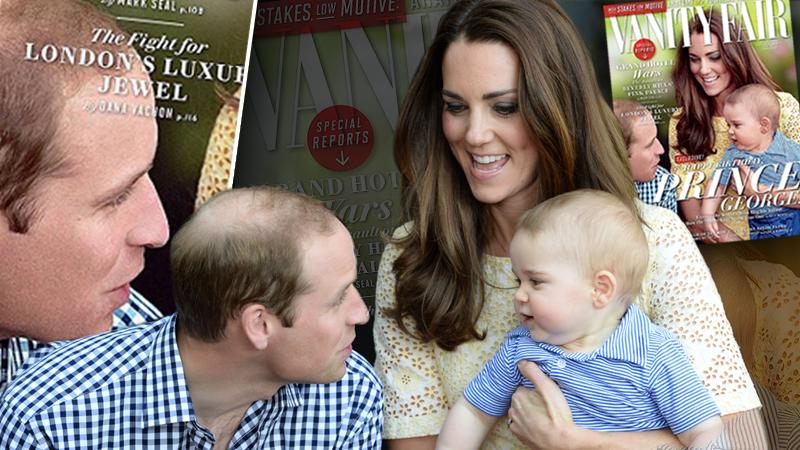 Prince William's thick, luminous hairdo on the cover of August's Vanity Fair is raising eyebrows for all the wrong reasons … it's not really his, so to say!
The balding royal's do is much darker and fuller than usual in the shot, which was originally snapped this spring as the royal family visited Sydney, Australia's Taronga Zoo.
The website Racked initially raised the possibility the prince's look in the publication wasn't au naturel, as it said that "upon comparison it is undeniable that Vanity Fair has Photoshopped a little more hair onto that head."
Article continues below advertisement
The magazine, in response, denied using the program, saying, "We did not Photoshop the cover to make Prince William appear to have more hair.
"We gave the image a poster-like palette. Because it is a cover image, the colors are richer and more graphic and vibrant.
The publication conceded "that his face, head and shoulders were just darkened as though he was a bit in the shadow," with the intent to place "more emphasis on Prince George."
The handsome, humble royal has had a self-deprecating sense of humor about his lack up top, telling reporters after his son Prince George was born last summer, "He's got more hair than me, thank God."
And during their spring trip down under, his wife Kate Middleton slipped him a chunk of alpaca wool, ribbing him that he could use it as a wig.