Attorney: Amanda Bynes Didn't Threaten To Kill Her Parents, Says They're On Better Terms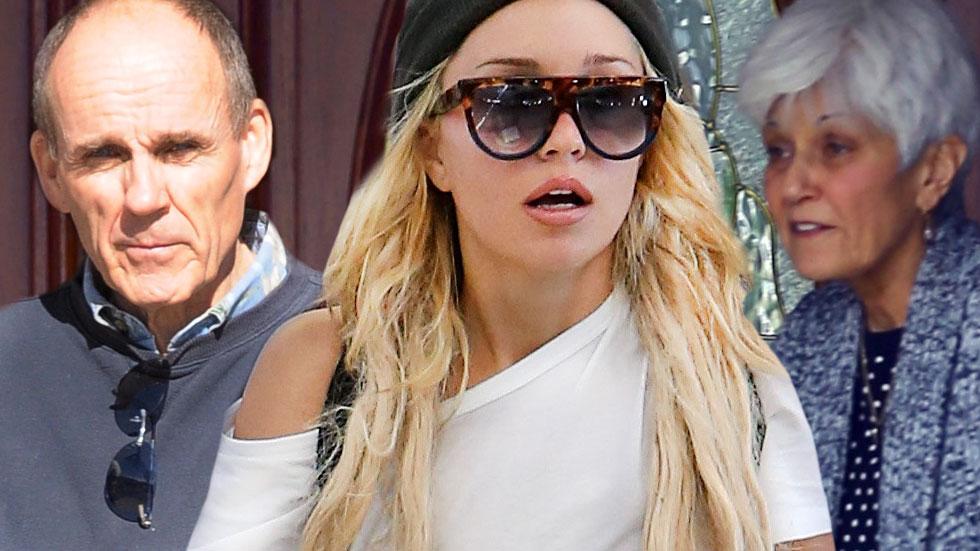 Amanda Bynes never made "death threats" toward her parents Rick and Lynn Bynes, an attorney representing the troubled star said Wednesday, adding that the parents have shared "very amicable communications over the last five days" with their wayward daughter.
David Esquibias, who is working as the She's The Man star's lawyer in the family's ongoing conservatorship case, told Access Hollywood that Rick and Lynn are "very proud" of Amanda's progress as of late.
Article continues below advertisement
Esquibias claimed that reports they moved back to Texas out of fear of their daughter are untrue.
In related news, the outlet reported that Bynes' mother Lynn and a private trust will eventually divide rights to the troubled star's conservatorship, a week after a Ventura County, Calif. judge reinstated the arrangement following another rash of bizarre incidents involving the 28-year-old actress.
Esquibias said his job is to ensure the former Nickelodeon star has timely access to reasonable amounts, citing her recent inability to rent an apartment due to a lack of cash.
"My goal is to get her permanent adequate housing," Esquibias said, noting he plans to petition the court to push a hearing slated for February up to this week to sort out the issue.
Earlier this week, the What I Like About You star, 28, declared she's "fine;" currently on medication for bipolar disorder; and aiming to be "unconserved" with regular doctor's visits, communication with the court, and medication.
She complained on Tuesday that she's "so mad at her parents," and accused them of withholding her "belongings and money … so I don't have new clothes or enough money to rent an apartment."