Exclusive
Decision Day! Amanda Bynes' Psychiatric Hold Expires In A Matter Of Hours — Court Hearing Imminent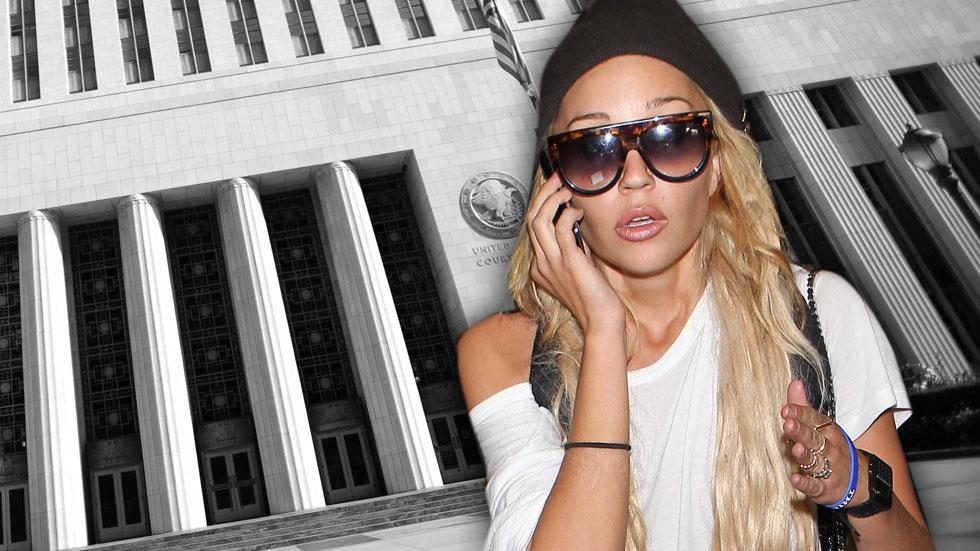 Amanda Bynes' family and friends launched a desperate plan late last week to get the troubled actress back to Los Angeles, and under the care of doctors at Las Encinas mental health facility. But now, RadarOnline.com has learned, she could be at risk yet again, because the 72-hour involuntary psychiatric hold she was placed under last Friday is set to expire on Monday afternoon.
According to insiders, it's expected there will be a hearing later today at Las Encinas, which will be closed to the public. Those close to the actress are hoping to extend her stay for at least another 14 days. But despite her obviously erratic behavior in recent weeks, there is a battle ahead.
Article continues below advertisement
"Unless Bynes volunteers to stay in treatment, the doctors must make their case," attorney Wendy Patrick told CNN. "They can't just make up evidence. It has to be true and observable. The hearing is not just a rubber stamp."
On Friday, Bynes landed back at LAX from New York City, and was taken to the mental health facility, where RadarOnline.com captured exclusive video of her arrival.
This is the second involuntary psychiatric hold Bynes has been placed under in the last 14 months.
After setting a small fire at the home of a neighbor of her parents, Rick and Lynn, Bynes was committed against her will to a facility in Ventura County. Her mother was ultimately granted conservatorship of Bynes, but made no effort to renew it in August after it ended.
A source close to the situation said, "Amanda's parents are hopeful that she will remain at Las Encinas for the next fourteen days. She would continue to pose a significant danger to herself and others if released."
Article continues below advertisement
Currently, her parents are working on getting the necessary legal paperwork prepared to again petition for conservatorship of their daughter, but can't file on Monday in Los Angeles because the courts are closed in observance of Columbus Day.
Her parents will be barred from the hearing, unless she permits it. A judge will come to the facility, and the actress will have the opportunity to say a few words and have her lawyer present.