Wicked Rant: Amanda Bynes Caught On Audio Wishing Her Parents Were Dead; Fantasies About 'Slitting' Dad's Throat And Burning Mom's House Down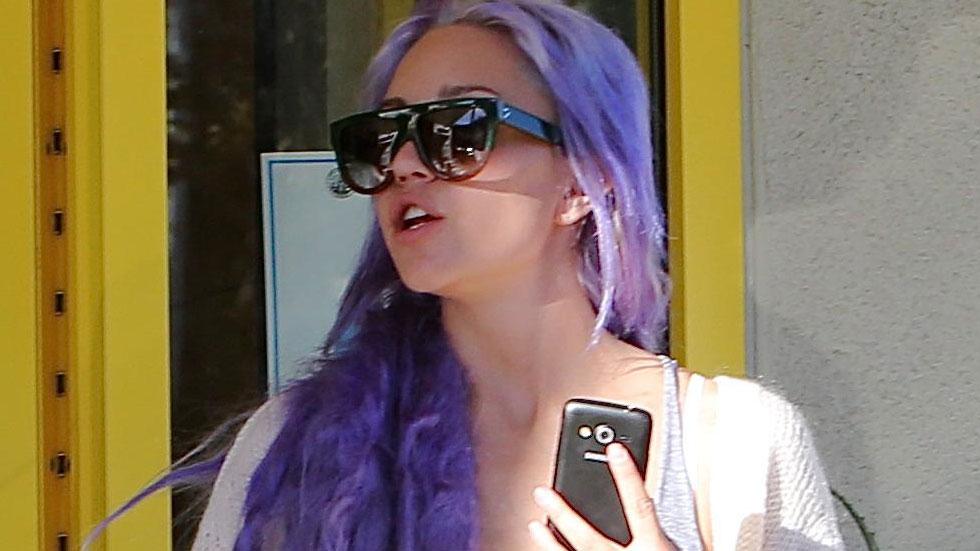 In explosive new audio, Amanda Bynes talks about wishing her parents were dead, threatening to slit her dad's throat and burn down her mother's house.
Then, the new report has said, she cruelly drops a homophobic slur on a male friend.
You can hear troubled actress Bynes, 28, who was recently released from a mental facility, telling a roommate about her dad, Rick Bynes, "If your father was my father…you would understand why you'd want to slit his wrists.
Article continues below advertisement
"I don't want to shoot my father in the face…I want to like strip for him as a joke. I want to like literally lead him into a ditch and I haven't decided how I'd want to murder him."
Somewhat unconvincingly, Bynes added, "I don't believe in murder."
But the former Nickelodeon star continued in her wicked vein, saying on the just released audio that her dad is the worst person and "nothing would give me greater pleasure than like, slitting his throat. That's what I would love."
Bynes also said on the tapes that she calls her mom Lynn to "threaten to kill her and I threaten to slit her wrist and I threaten to burn down her house."
She also complained to her friend about her folks that "they're in control of my money."
The audio, reportedly recorded a week ago by Bynes' friend, was released after RadarOnline.com reported that the desperate campaign by her parents to save their daughter has come to an end. The couple moved from Texas to Southern California last year in a last-ditch effort to help the troubled actress. But, RadarOnline.com has learned, they are moving back to Texas.
"The time has come because there is nothing more they can do," a source told RadarOnline.com.
The What I Like About You star has said she's currently on medication for bipolar disorder but she released erratic tweets right after leaving mental care.
In the audio, Bynes then insults her male friend by saying, "You're so gay it hurts my feelings."
Bynes has tweeted that bad photos of her are causing her to act out. Follow RadarOnline.com for further developments.