Amanda Bynes' Father Rick Hasn't Seen Daughter In Months, Isn't Aware Of Her Current Whereabouts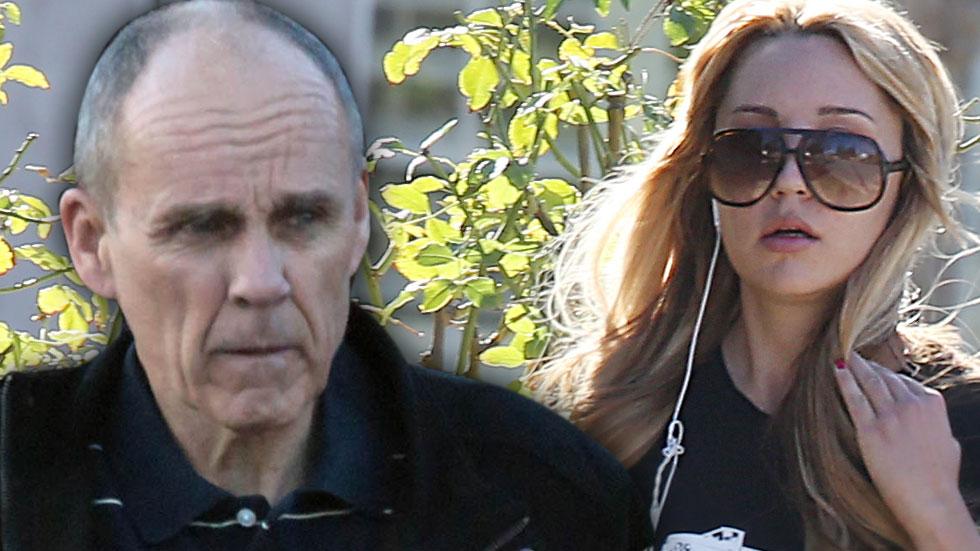 Amanda Bynes' father Rick, on Monday, said he's unsure of his daughter's whereabouts following her DUI arrest (and subsequent release on $15,000 bail) in Sherman Oaks, Calif. a day before, speculating the actress might have hightailed it to the Big Apple in the wake of the alarming incident.
Rick Bynes told X17 he hadn't been informed of Amanda's current whereabouts, "but I know she likes New York, so that's what I'm thinking," in a chat near his Thousand Oaks, Calif. home.
Article continues below advertisement
"I've been getting calls all day long; that's all I know — you can believe me or not, I'm telling the truth," he said, explaining how he hasn't spoken with his daughter in three months.
Rick Bynes stressed he and his wife Lynn "know nothing about" her arrest, or where the Hairspray star might be.
"I was called by the press, and the press doesn't seem to know much, so I don't know," he said.
To photographers waiting near the suburban home for a possible glimpse of the star, Rick said "she's not gonna come here, I'll guarantee you."
Rick Bynes stressed that the conservatorship Lynn had in the wake of the What I Like About You star's public meltdown during the summer of 2013 has expired, and that they have no current legal authority over their daughter.
"Once it ended, she's 28, she does what she wants," he said.