Exclusive
Amanda Bynes' Parents Moving Back To Texas — Inside The Heartbreaking Decision To End Their Fight To Save Her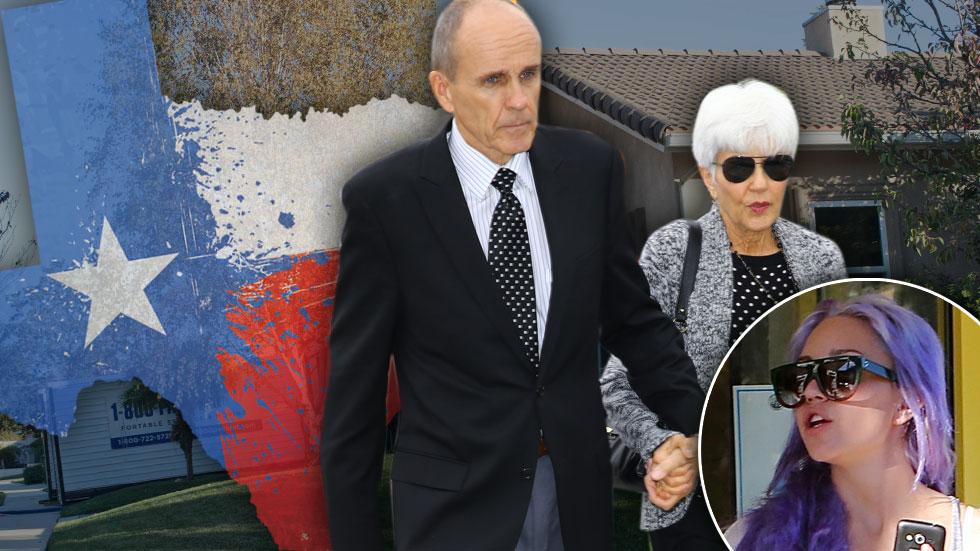 The desperate campaign by Amanda Bynes parent's Rick and Lynn to save their daughter has come to an end. The couple moved from Texas to Southern California last year in a last-ditch effort to help the troubled actress. But now, RadarOnline.com has learned, they are preparing to return to their lives in the Lone Star state, where they'll spend time with their other two children and grandchildren.
"Rick and Lynn had full lives in Texas and left it all behind when Amanda began the disturbing behavior last year," an insider told Radar. "Completely uprooting themselves, and leaving their other two children, and grandchildren behind, they moved to California and everything became focused on saving Amanda."
Article continues below advertisement
"But with Amanda continuing to resist all efforts from her parents to get help, they are now ready to return to Texas," the source said. "The time has come because there is nothing more they can do."
Bynes' mother Lynn and a private trustee will likely divide rights to the troubled star's conservatorship, a week after a Ventura County, Calif. judge reinstated the arrangement following another rash of bizarre incidents involving the 28-year-old actress.
The What I Like About You star, 28, declared she's "fine," currently on medication for bipolar disorder, and aiming to be "unconserved" with regular doctor's visits, communication with the court, and medication.
She complained last Tuesday that she's "so mad at her parents," and accused them of withholding her "belongings and money … so I don't have new clothes or enough money to rent an apartment."
Meanwhile her parents would "love to take her back to Texas," the source said, "because they believe being in Hollywood is only continuing to hurt Amanda."
But now, the insider added, "there is simply nothing more they can do."