'I Was Shocked': Emotional Teresa Giudice Breaks Silence Over Prison Sentences In Preview Clip Of No-Holds-Barred Bravo Interview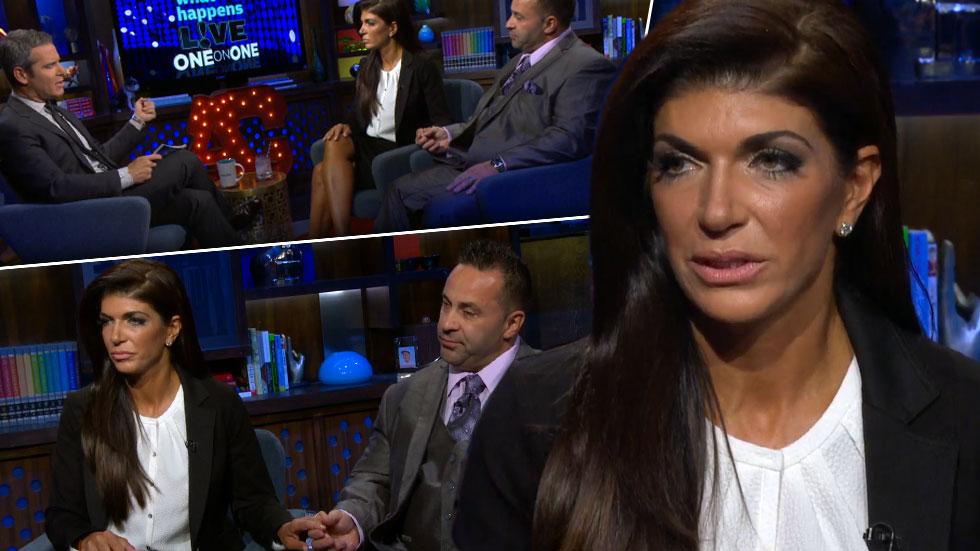 Article continues below advertisement
"I mean, it was very unexpected, I don't even know what to say," she said, noting she was anxiety-ridden, to an unhealthy extent, in the hours leading up to the judge's announcement.
Watch the video on RadarOnline.com
Asked about a remark she made to the court about having to "wake up," Teresa said the comment was in regards to being more thorough with the business pacts she enters, implying that innocent ignorance, on her part, is at the crux of her pending incarceration.
"I do need to read things before I sign them, I do need to understand things before I sign them," she said. "I'm a trustworthy person … and I can't do that anymore."
In the interview, Teresa stressed over the welfare of her four children, saying that as she enters prison early next year, she want to make sure her "daughters are OK.
"That's all I want. I want Joe to be with them all the time."
She told Cohen, "All I said to my husband was, 'All you have to do please just take care of our daughters, that's all I ask.'"
Article continues below advertisement
Watch the video on RadarOnline.com
She recalled her 13-year-old daughter Gia's reassuring words only caused more heartbreak about the situation, as she said that Gia told her "Mommy, don't worry about it, I'll be there … I'll help daddy with the girls … it'll prepare me for when I'm a mom.'"
A teary-eyed Teresa said, "It broke my heart when she said that," noting that officials with Gia's school will check in with the teen on a weekly basis to make sure she's alright.
Watch What Happens Live: One-On-One with Teresa and Joe Giudice on Monday on Bravo at 11/10c.