Exclusive
How Teresa Got Off: Judge Explains Why She Gave 'RHONJ' Star Giudice Less Time Than Prosecutors Recommended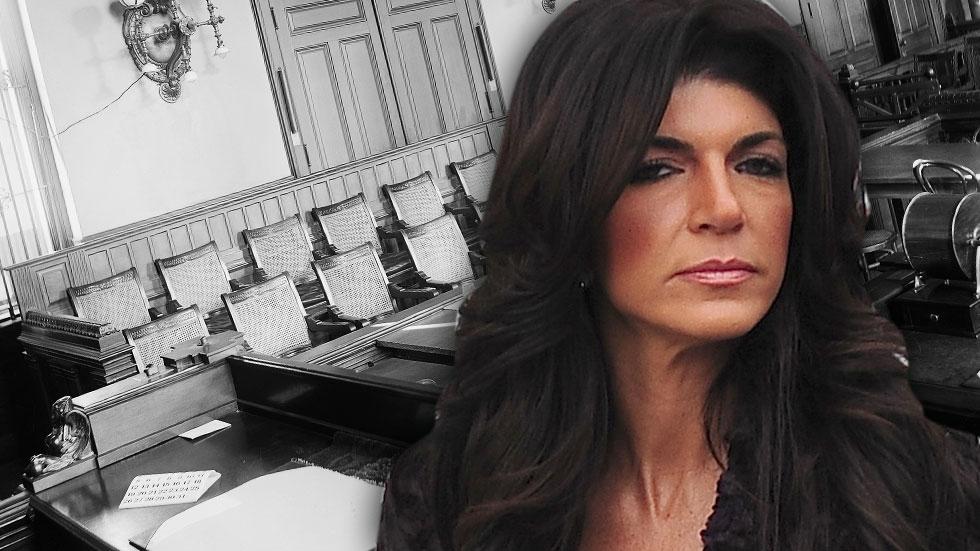 Article continues below advertisement
According to an insider, Teresa's legal team attempted to convince the judge that the reality star was a mom and daughter first and foremost, and the strategy appears to have paid off.
Judge Esther Salas admitted during the sentencing, "I've got to say, you're a devoted mother … The court is empowered with some discretion," to reduce the sentencing in light of that fact.
"There is a bond between these girls and their mother," she continued. "I have to consider these girls, and their bond with you."
As RadarOnline.com first reported, Teresa will serve her sentence before Joe begins his 41-month stint, so that one parent will remain with daughters Gia, 13, Gabriella, 9, Milania, 8, and Audriana, 5, at all times.
In addition, the courtroom source said, attorneys stressed Teresa's role as caregiver to Joe's ailing mother and her own aging parents.
"Part of the consideration for the sentencing was that Joe takes care of his mom, and she's old," the source said. "Teresa also takes care of her ailing parents, and with her gone, the burden of caring for the girls and all three of the parents would fall on Joe."
Article continues below advertisement
But most importantly, the Judge admitted, the tears Teresa shed as she read her letter to the court were what swayed the sentencing in her favor.
As RadarOnline.com has reported, a tearful Teresa admitted to being "really scared" and regretful of her actions.
"I need to wake up," she admitted to the courtroom.
Judge Salas told her after, "When you spoke from your heart, that was the best thing you could have done."
"I need to send a message to you," she continued. "But I think at the end of the day, you finally got it. You finally woke up."
"You need to stop relying on PR and … make your own decisions," she said. "You need to take responsibility for yourself."
Teresa will begin that long process when she reports to prison on January 5. Though sentenced to 15 months, Judge Salas noted she could earn good behavior credit and get out earlier than that.