Exclusive
Priorities In Order? Teresa Giudice Had Hairstylist & Makeup Artist On Hand Ahead Of Sentencing – 'She Didn't Want To Take Bad Mug Shot'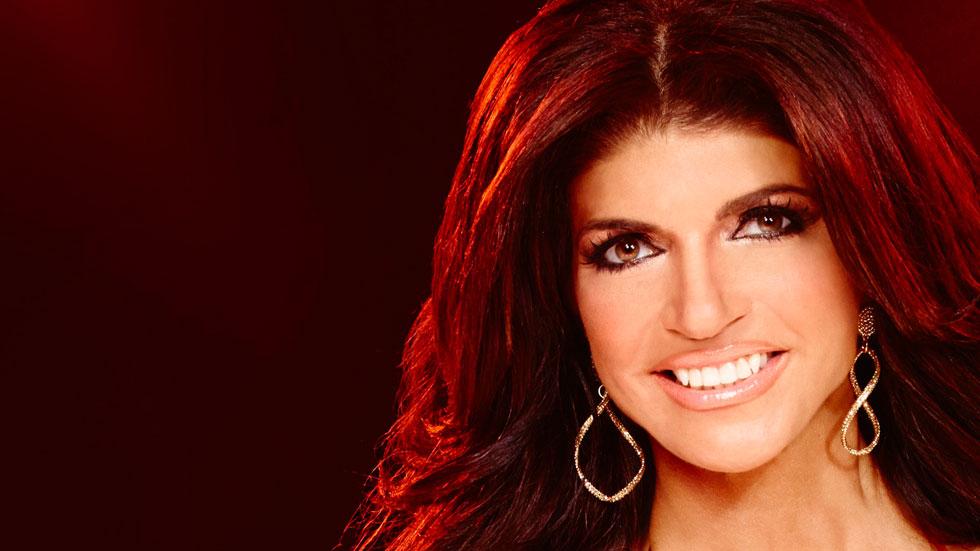 The prospect of being sent to federal prison on Thursday didn't deter Real Housewives of New Jersey star Teresa Giudice from getting her hair and makeup done at her multimillion-dollar home. RadarOnline.com has exclusively learned that she even joked to those on hand that she wanted to be camera-ready in case she had to have a mug shot taken.
"Teresa had her hair stylist and make-up artist come to her house on Thursday morning. There was no way Teresa would go into court not looking her best. Not even the threat of going to prison on Thursday was going to deter Teresa from looking good," a source told Radar.
Article continues below advertisement
"The makeup artist was taking longer than usual applying Teresa's false eyelashes when she was told to hurry up because they were running behind schedule," the source added. "Teresa retorted the judge couldn't start without her, and said she didn't want to take bad mug shot picture, if it ended up being required."
Wearing a buttoned up ivory cream silk shirt, dark suit jacket and pants, Teresa walked into the federal courthouse, hair perfectly coiffed, full eye makeup, holding hands with husband Joe, on Thursday morning.
The night before, "Teresa … tried to not cry in front of her four daughters, but she couldn't help but shed a few tears," the source previously told Radar.
Judge Esther Salas had blasted the couple for purchasing recreational vehicles, construction equipment, furniture, and more in the run-up to their sentencing.
In addition, attorneys for both Giudices argued that the reality show misrepresented their clients' true natures.
The source added, "Teresa still didn't seem to grasp the severity of her actions. For Teresa to be getting her hair and makeup done is just a continuing pattern of putting on a false image for the public."
Joe Giudice was sentenced to 41 months in federal prison.