Teresa Giudice Reads Tear-Jerking Letter Moments Before Her Sentence Was Handed Down – READ Her Tearful Statement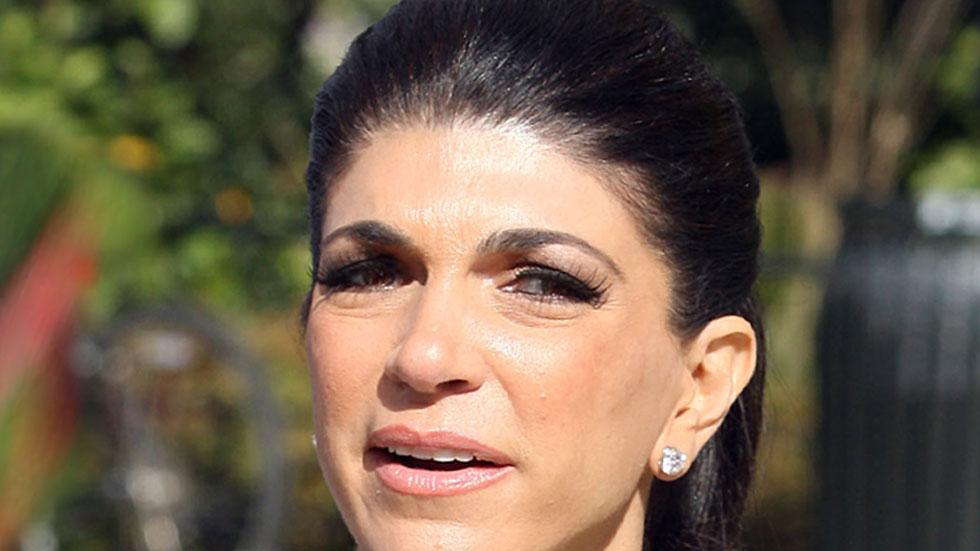 Article continues below advertisement
Despite becoming famous for the hit reality TV series, the Real Housewives of New Jersey, the Bravolebrity read, while crying, that she doesn't "care about the TV" or "materialistic things."
Here is her emotional letter in full:
"Thank you your honor for giving me the opportunity to speak to you. I wrote this last night. I get nervous when I speak so I'm going to add things to this. Today you will hear from the wife and mother that I am and the daughter that I am. I'm not going to deny that I'm really scared. I'm blessed but today I'm humbled. I fully take responsibility for my actions. I need to learn to do things for myself. It's time for me to wake up-my daughters are my life that's what keeps me going. I've done so much crying my daughters are my life. I don't care about the TV how or materialistic things. We lost my father-in-law and that was the first grandparent we lost. I feel bad my 13-year-old knows anything."
"I'm more sorry than anyone will ever know. I will make this right no matter what it takes. Now I have even more to give. I will take this experience and continue to do the right thing. I know in my heart everything happens for a reason and I've found my reason."
What do you think about Teresa Giudice's emotional letter? Sound off in the comments below.