The Sentence Is In! 'Really Scared' Teresa Giuidice Will Serve 15 Months In Prison – Husband Joe Giudice To Serve 41 Months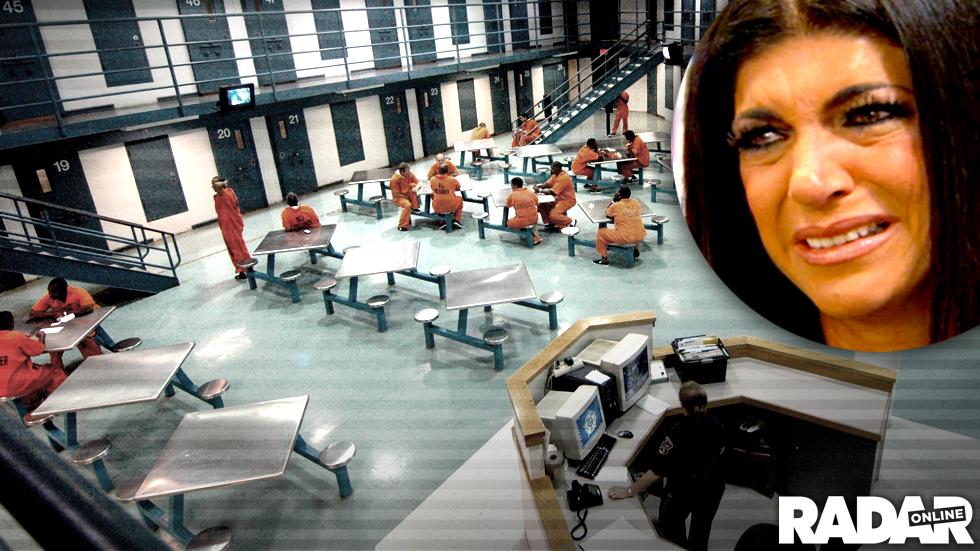 Teresa Giudice received a 15-month prison sentence Thursday afternoon, after a long day in court. As RadarOnline.com has reported, her husband Joe Giudice will have to serve a 41-month prison sentence. But the Real Housewives of New Jersey stars will be able to serve their sentences separately, so that one parent will always be with their children.
"I am more sorry than anyone will ever know," Teresa told the judge, as she broke down in tears reading a letter to the court before the sentencing was handed down. "I deeply love my family. My four daughters are my life."
Article continues below advertisement
"I'm scared," she admitted. "I'm not going to deny it. I'm really scared."
She insisted, "I fully take responsibility for my actions ... I will make this right."
"I need to learn to do things for myself," she said. "I need to wake up."
But the prosecutor wasn't buying it, saying, "She's thumbed her nose at the court and now she wants sympathy. It's business as usual."
Indeed, the histrionics didn't help, as Judge Esther Salas denied a request from Teresa's attorney for a "downward departure," which would have reduced her sentence and opened up the possibility for house arrest.
As RadarOnline.com previously reported, Joe will serve his time after Teresa, as Judge Salas said, "I want you home with your girls." The Bravolebrities have four daughters: Gia, 13, Gabriella, 9, Milania, 8, and Audriana, 5.
The reality star was also sentenced to 12 months on additional charges, but will serve concurrently. Joe will then serve two years probation and will pay $10,000 in fines and restitution of $414,588.90 to the US Treasury.
The Giudices pleaded guilty to three counts of bankruptcy and conspiracy to commit mail and wire fraud this past March, in connection with $5 million they collected in loans for mortgage payments and construction projects received under false pretenses.